Slip-And-Falls At Publix Supermarkets
If you were injured in a slip-and-fall accident in a supermarket such as Publix, you may be entitled to compensation. In the state of Florida, business establishments have a duty to keep their premises reasonably safe for customers and to provide adequate warning of any hazards such as spilled liquids. If staff failed in this duty and you were injured as a result, contact our Fort Lauderdale personal injury attorneys to discuss your case.
A serious fall can cause devastating injuries, but if your accident was caused by the negligence of Publix staff, you may be entitled to compensation for medical bills, lost wages, pain and suffering, and other damages. Call Englander Peebles in Fort Lauderdale today at 954-500-4878 or fill out this online form to determine the best way to proceed with your claim.
Do I Have Grounds For A Premises Liability Claim Against Publix?
The answer to this question depends on the facts surrounding your injury. For your premises liability claim to be successful, it must be shown that your injury was caused by the negligence of Publix staff. Common examples of negligence in Publix slip-and-fall cases include:
Failing to clean up spilled liquids
Leaving wires exposed on the floor
Not having sufficient lighting
Not fixing holes or cracks in the floor
Failing to keep floor surfaces dry
Not fixing uneven floor surfaces
Failing to fix tears or pulls in carpet
Leaving objects or debris in walkways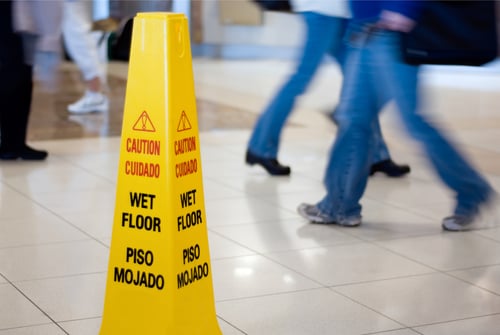 Even if it seems obvious that your injury was caused by the negligence of the staff, recovering compensation in a slip-and-fall case often involves an uphill legal battle. Supermarkets like Publix might argue that the accident was somehow your fault or that staff did not have sufficient time to warn customers about the hazard.
You must have evidence to prove negligence and the value of your damages. This is where the skilled injury lawyers at Englander Peebles can help.
We will interview witnesses, assess the incident report and police report, review surveillance footage and gather other evidence to help prove negligence and liability. We will also gather your medical records, pay stubs, income tax returns, and receipts and invoices related to your injury to prove the value of your damages. We can also arrange medical expert witness testimony if necessary.
Importance Of Consulting A Florida Injury Attorney As Soon As Possible
Your statements and actions immediately after a slip-and-fall and over the weeks and months that follow will likely have a profound impact on the outcome of your claim. The personal injury attorneys at Englander Peebles are experienced and can help you avoid costly mistakes that can harm your case.
Over time, important evidence may disappear or become unavailable. Our attorneys will get to work immediately to gather any evidence that could be used to strengthen your claim.
Trust Englander Peebles With Your Slip-And-Fall Case
If you were injured in a slip-and-fall accident in a Publix supermarket, contact Englander Peebles to discuss your case. Call 954-500-4878 or use our online contact form to schedule a free case evaluation.