Fort Lauderdale Personal Injury Lawyers
When an accident happens, you should not have to bear the burden alone — especially if it occurred due to someone else's negligence. Whether it is a car crash, a slip and fall injury, or a commercial truck accident, you may have the right to obtain financial compensation from the liable parties for your injuries and losses.
Englander Peebles has established itself as one of Florida's most formidable and respected personal injury law firms. With decades of collective experience in personal injury cases, our attorneys have honed their skills in fighting for the rights of injury victims and their families in Fort Lauderdale and obtaining the highest amount of compensation they are entitled to.
If your medical bills are piling up, you are unable to work, or you are struggling to cope with the accident emotionally, we can help. Our Fort Lauderdale personal injury lawyers will gather key evidence to support your claim, negotiate strongly with insurance companies for maximum settlement, and if necessary, take your case to court. With Englander Peebles by your side, you will have attorneys who know how to win, backed by a track record that speaks for itself. Give us a call at 954-500-4878 or contact us online to schedule your free consultation with us.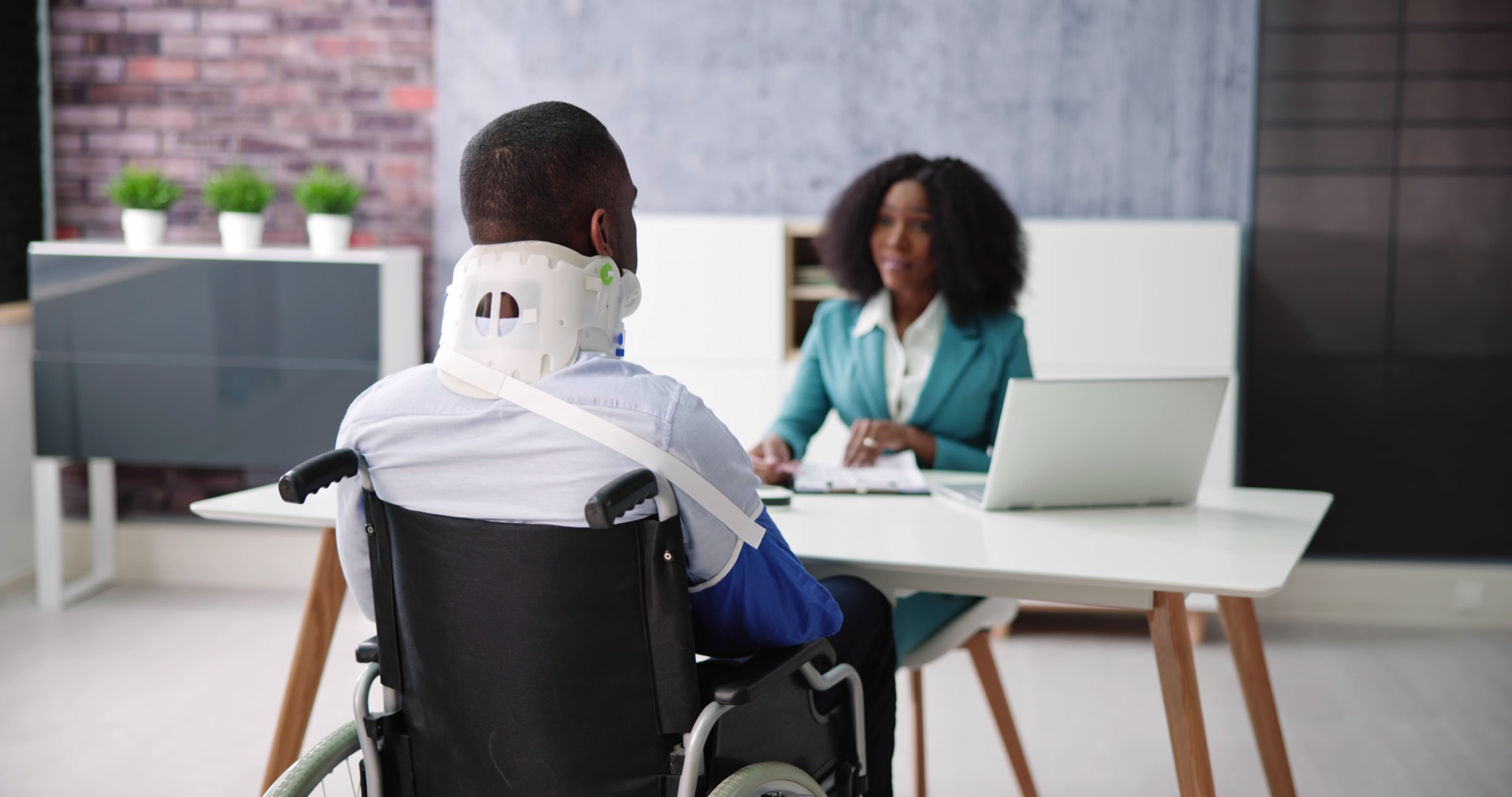 Common Types of Personal Injuries in Fort Lauderdale
You could face a wide range of injuries in an accident due to someone else's fault. You may be eligible to file personal injury lawsuits to recover damages for the following types of personal injuries and more:
Traumatic brain injury (TBI)
This is a severe injury to the brain caused by a violent blow or jolt to the head. Symptoms can range from headaches and loss of motor functions to more severe long-term issues like memory loss or cognitive impairment.
Spinal cord injuries
Our Fort Lauderdale personal injuries can result in partial or complete paralysis. The spinal cord is the main pathway for information between the brain and the rest of the body, so damage here can be life-altering.
Neck and back injuries
Whether it is a whiplash from a car accident or a slipped disc from a bad fall, these injuries can be debilitating. They can limit your mobility and might require extensive physical therapy or even surgery. The recovery process can be long and may lead to chronic pain or permanent disability.
Broken bones
When a bone cracks or breaks into pieces, you need a cast or surgery if the fracture is too extensive. The pain can be intense, and it can take weeks or months to heal.
Burns
Burn injuries damage the skin and can also affect your internal organs. They are categorized by degrees, with third and fourth-degree burns being the most severe, which may require complicated skin grafts and result in scarring.
Dog bites
It does not matter if you have a minor puncture wound or more severe tissue damage, the risk of infection and psychological trauma alone can change your life.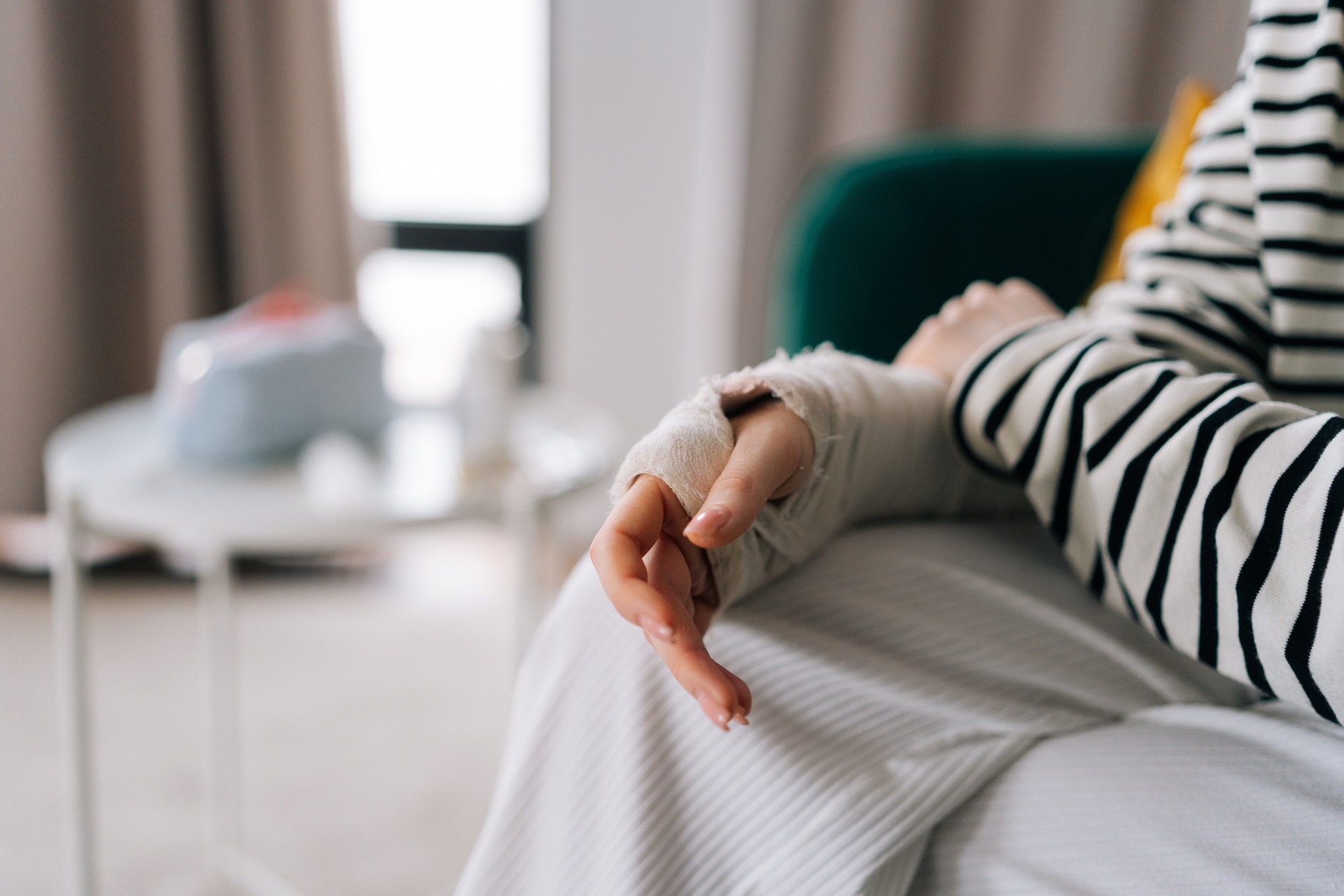 Slips and falls
If you slipped or tripped and then fell, you could get anything from a sprained wrist to a concussion. The impact of a fall accident can affect multiple areas of the body.
Chemical exposure
Exposure to dangerous chemicals can result in respiratory issues, skin burns, poisoning, and more. Long-term exposure means chronic health conditions like asthma or other lung diseases.
Medical malpractice
Depending on the mistake made by the healthcare provider or their medical team, you could suffer injuries from internal bleeding, permanent damage to an organ, or life-threatening infection. A misdiagnosis can result in incorrect treatment that worsens the condition.
Whiplash
This is a neck injury because of a forceful, rapid back-and-forth movement of the neck, similar to the "cracking of a whip." It can give you chronic neck pain and other related issues.
Emotional distress
While not a physical injury, emotional or psychological trauma can have physical symptoms like insomnia, weight loss, or digestive problems.
Dangerous Roads and Intersections in Fort Lauderdale for Auto Accidents
You might think that Florida's frequent rain storms are responsible for most traffic accidents, but you would be surprised. According to Florida Highway Safety and Motor Vehicles, a whopping 83% of collisions happen when the sun is shining, and 89% occur on dry roads. The large influx of tourists year-round is definitely a factor as well. But among the most common reasons for auto accidents in the Venice of America are distracted drivers texting or eating, switching lanes without signaling, and ignoring the rules of traffic.
There are some roads and intersections in Fort Lauderdale where this behavior is even more apparent as they are known for a high number of crashes:
Sunrise Boulevard and Andrews Avenue
Alton Road and Dade Boulevard
Sunrise Blvd and NW 50th Ave
US-1
Downtown Fort Lauderdale
Oakland Park Boulevard and Powerline Road
Sunrise Boulevard and Northwest 31st Street
State Road 7 and Oakland Park Boulevard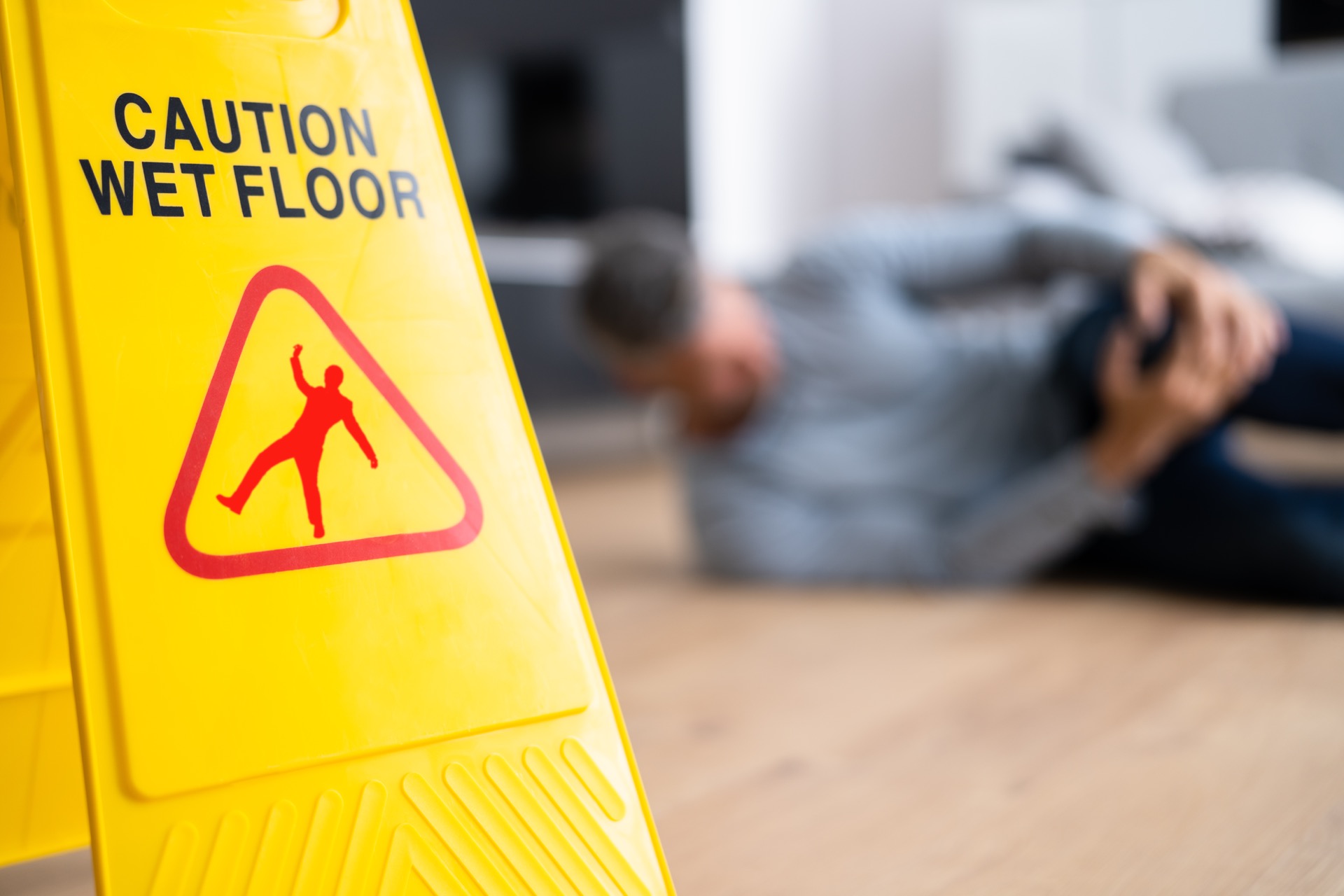 Top Hospitals and Medical Centers in Fort Lauderdale for Personal Injury Treatment
If you have been injured, you should immediately seek medical attention, even if you think the injury is minor. Here are some of the leading hospitals and medical centers in Fort Lauderdale for personal injury treatment:
Broward Health Medical Center
Broward Health Imperial Point
Kindred Hospital South Florida
Holy Cross Health
New York Medical Center
HCA East Florida Division
Manor Medical Center
Sanitas Medical Center
Salah Foundation Children's Hospital
Lillian Wells Women's Center (at Broward Health Medical Center)
Tender Care Medical Services Inc
Eastside Medical Center
Our Fort Lauderdale Lawyers Will Seek These Damages After Your Accident
At Englander Peebles, our experienced personal injury attorney will negotiate on behalf of the accident victims for the following types of economic and non-economic damages from the at-fault party and their insurance provider:
Medical treatment costs
Legally, you have the right to claim all medical costs arising from the accident, i.e., everything from ambulance fees to in-hospital stays and more. You might need multiple surgeries, followed by physical therapy to regain mobility. You may also need to rely on painkillers, antibiotics, and long-term prescriptions to manage your new chronic condition. These costs can extend for months or years and significantly impact your financial stability.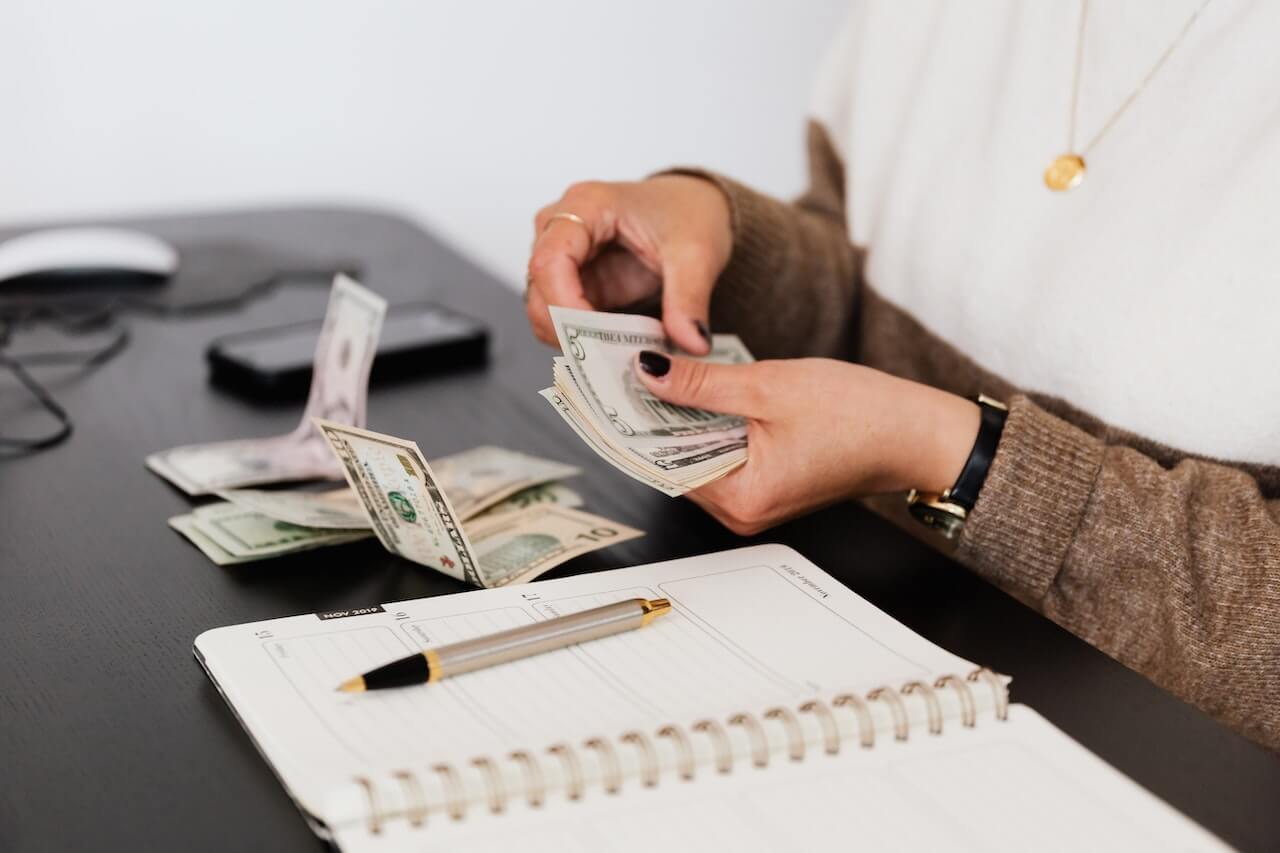 Loss of income
The income you lose because of not being able to work is a big part of personal injury claims in Fort Lauderdale. In addition to the paychecks you are missing while you recover, maybe you are also missing out on promotions, raises, and better job opportunities as you are now sidelined by an injury. If your job involves tips or performance bonuses, those count too. Over time, this can drastically affect your lifestyle and future financial planning.
Pain and suffering
After your accident, physically, you could be dealing with persistent pain, limited mobility, or the inability to engage in activities you once loved. Emotionally, the constant stress of dealing with injuries, mounting bills, and legal issues can cause depression, anxiety, or sleep disorders. Since this is considered a "non-economic" damage, we consult with licensed psychologists to quantify it in monetary terms.
Reduced quality of life
This accounts for the loss of enjoyment in activities you once loved. For example, if you were an avid runner and can no longer run due to a knee injury, that is a significant loss in your quality of life. Courts use a "life activity limitation" assessment to determine the extent of the loss; this includes both medical and psychological evaluations.
Loss of consortium
This addresses the sentimental and physical aspects of a relationship that have been impacted due to your injury. If intimacy between the spouses is affected because one of them is too injured, that is a loss. To support this claim, we call relationship counselors for expert testimony and get affidavits from the other spouse.
Disability
If the accident leaves you with functional limitations that affects your daily functioning, such as walking, cooking, or even dressing yourself, you can claim compensation for them. Medical evaluations that include functionality tests, as well as assessments from occupational therapists, can serve as strong evidence here. Sometimes, our attorneys also shoot a "day-in-the-life" video to visually demonstrate the limitations our clients are suffering.
Long-term health effects
Many injuries to the head, neck, back, spine, and knees tend to be accompanied with long-lasting implications including chronic pain and cognitive issues. In such cases, your claim can include future medical expenses and life care plans. We can substantiate these by conducting "medical cost projections" from healthcare economists and long-term care specialists.
Scarring or disfigurement
A single scar on your body can wreak havoc on your self-esteem and mental well-being. This is why Florida law allows you to claim maximum compensation for this, depending on the visibility of the scar, its size, and how it affects your daily life.
Emotional distress
Depression, anxiety and other psychological trauma is legally claimable, so our experienced personal injury lawyer will use your medical records, and possibly a psychiatric evaluation, to quantify it. We can call in your family members to testify to the changes in your behavior post-accident to establish the severity of your trauma from the accident.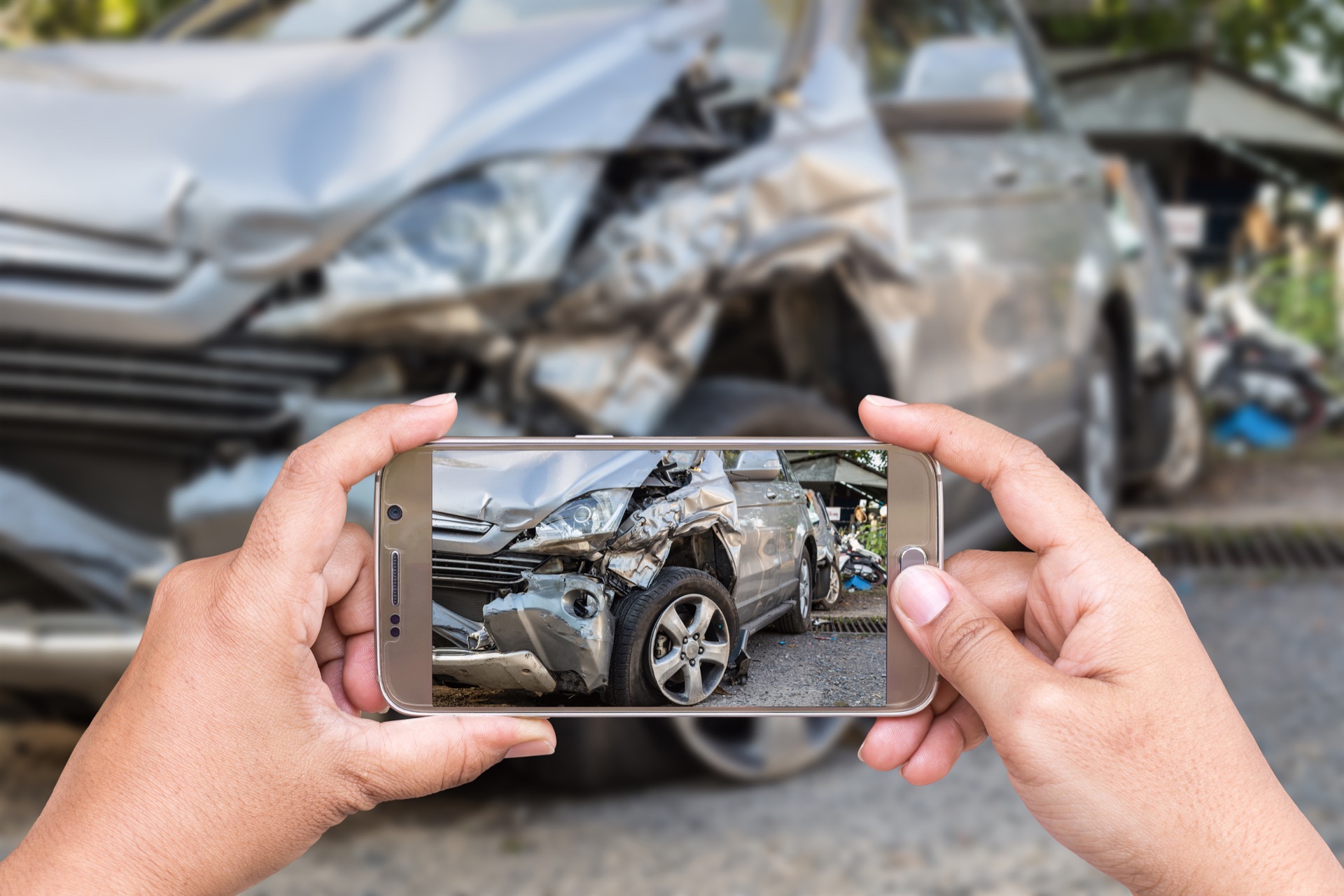 Fatal accidents (wrongful death)
When someone's negligence results in death, their family can claim both emotional and financial losses. This includes projected future earnings of the deceased, loss of companionship, and the mental struggles of the family because of the entire experience.
Loss of parental consortium (wrongful death)
This claim is usually made for minors who have lost the guidance, emotional support, and companionship of a parent or guardian. For this part, we call child psychologists to testify about the long-term developmental impact on the child.
Funeral expenses (wrongful death)
The immediate financial burden of a loved one's death can be substantial. You can recover compensation for all costs related to the funeral, including embalming, cremation, or burial plots. Keep all invoices and contracts from funeral homes, as these will serve as your primary evidence.
Our Practice Areas
At Englander Peebles law firm, we handle a wide range of personal injury claims in Fort Lauderdale, including the following:
Car accidents
As we discussed earlier, motor vehicle accidents are unfortunately common in Fort Lauderdale for a variety of reasons. Now, Florida is a "no-fault" state so regardless of who is at fault for an accident across Florida, each driver's insurance covers their own medical expenses up to a certain limit. However, the no-fault rule does not cover property damage or other non-medical costs. At Englander Peebles, we guide you on how to step outside of the no-fault rules to file a lawsuit for additional compensation.
Motorcycle accidents
Because of the state's lax helmet laws, motorcycle accident injuries in Fort Lauderdale are usually severe. If you are over 21 and carry a minimum of $10,000 in medical insurance, you are not required to wear a helmet. This can complicate your claim, as insurance companies may argue that your injuries were more serious due to your choice not to wear a helmet. Our lawyers will counter such arguments and negotiate to make sure you get the maximum possible amount.
Pedestrian accidents
If you were walking, running, jogging, or otherwise moving on foot when you were hit by a vehicle (or even another pedestrian), you have the legal right to demand compensation. Florida, like many states, has specific laws designed to protect pedestrians. For example, drivers shall yield to pedestrians in crosswalks, and there are additional rules around school zones and other areas where pedestrians are common.
Our personal injury lawyers at Englander Peebles will establish the other party's negligence by showing exactly how they broke a traffic law.
Bicycle accidents
The state's pleasant weather makes it a hotspot for cyclists but it also comes with its own set of risks. We have represented thousands of cyclists in Fort Lauderdale and surrounding areas in South Florida who were injured because many drivers fail to follow the mandatory 3-feet clearance rule when passing them. We understand the state's specific cycling laws and how to leverage them to your advantage.
Rideshare accidents
Unlike traditional taxi services, rideshares like Uber, Lyft, and Curb operate under a different set of insurance policies with multiple layers of coverage. If you are a passenger, the rideshare company's insurance usually covers you. However, if you are a driver or a third party, the situation can get complicated. At Englander Peebles, we can untangle these elaborate insurance webs to ensure you get the compensation you are entitled to, whether you are a passenger, a rideshare driver, or another motorist.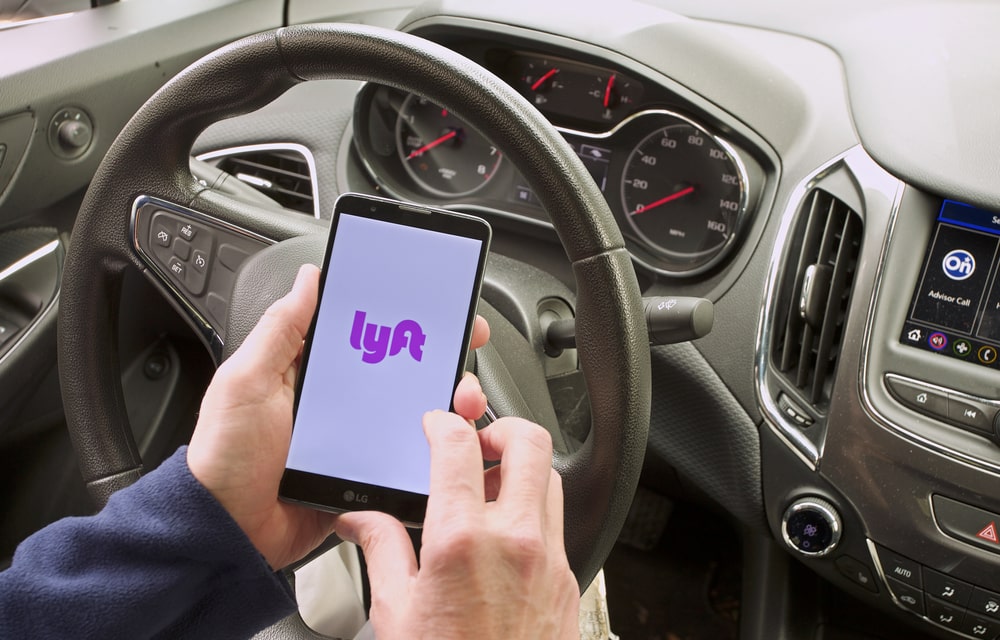 Commercial truck accidents
When an 18-wheeler or a massive tractor trailer transporting goods gets into a crash, multiple parties can be held liable for it – the truck driver, the trucking company, the freight cargo company, the third-party logistics providers, and more. Our attorneys are well-versed in both Florida and federal laws that govern commercial vehicles, and know exactly where to look to identify all responsible parties.
Slip and fall accidents
Fall accidents come under the umbrella of premises liability law, which essentially dictates that property owners have a legal duty to maintain a safe environment. If you lose your balance due to a wet floor, uneven pavement, or other hazardous condition, we may be able to hold the owner, manager, or occupier of that property accountable.
Construction site accidents
Whenever there is any kind of building construction work undergoing, that site is strictly governed by a plethora of safety regulations, from state laws to OSHA federal guidelines. But despite these laws, accidents happen because of equipment malfunctions, safety violations, or human error.
Whether you are a construction worker injured on the job or an innocent passerby, our lawyers will investigate what went wrong and who is to blame for it. We will explore every avenue, from workers' compensation claims to third-party lawsuits, to ensure you are fairly compensated for your injuries.
Vacation accidents and injuries
Fort Lauderdale is one of the many tourist-favorite destinations in Broward County, which is good for local businesses, but it also means we have a great number of out-of-town visitors getting injured each year. Maybe you fell in a hotel lobby or fell victim to a defective ride at an amusement park – whatever the situation, we can help.
Our legal team will determine who was responsible for the negligent behavior that led to your injuries; it could be the property owner, manager, or the person in-charge of recreational activities. We understand the nuances of premises liability accidents and recreational activity laws in Florida, and make sure that your vacation mishap doesn't turn into a long-term burden.
Catastrophic injuries
An injury that goes beyond immediate ER bills and recovery is classified as a catastrophic injury. It requires extensive treatment, surgeries, rehabilitation, and can result in a loss of earning capacity. We will work tirelessly to ensure your future medical expenses and loss of income are covered, and you can live the rest of your life without worrying about going bankrupt due to the medical expenses.
Wrongful death accidents
The loss of a loved one is an unimaginable tragedy, and in Fort Lauderdale, a wrongful death lawsuit is governed by specific statutes. These laws outline who can file a claim, what types of damages are recoverable, and the time limits for filing. At Englander Peebles, we handle these sensitive cases with the utmost care and professionalism. We guide families throughout the legal process as we establish the liable party, and calculate potential compensation for loss of companionship, future earnings, and emotional suffering.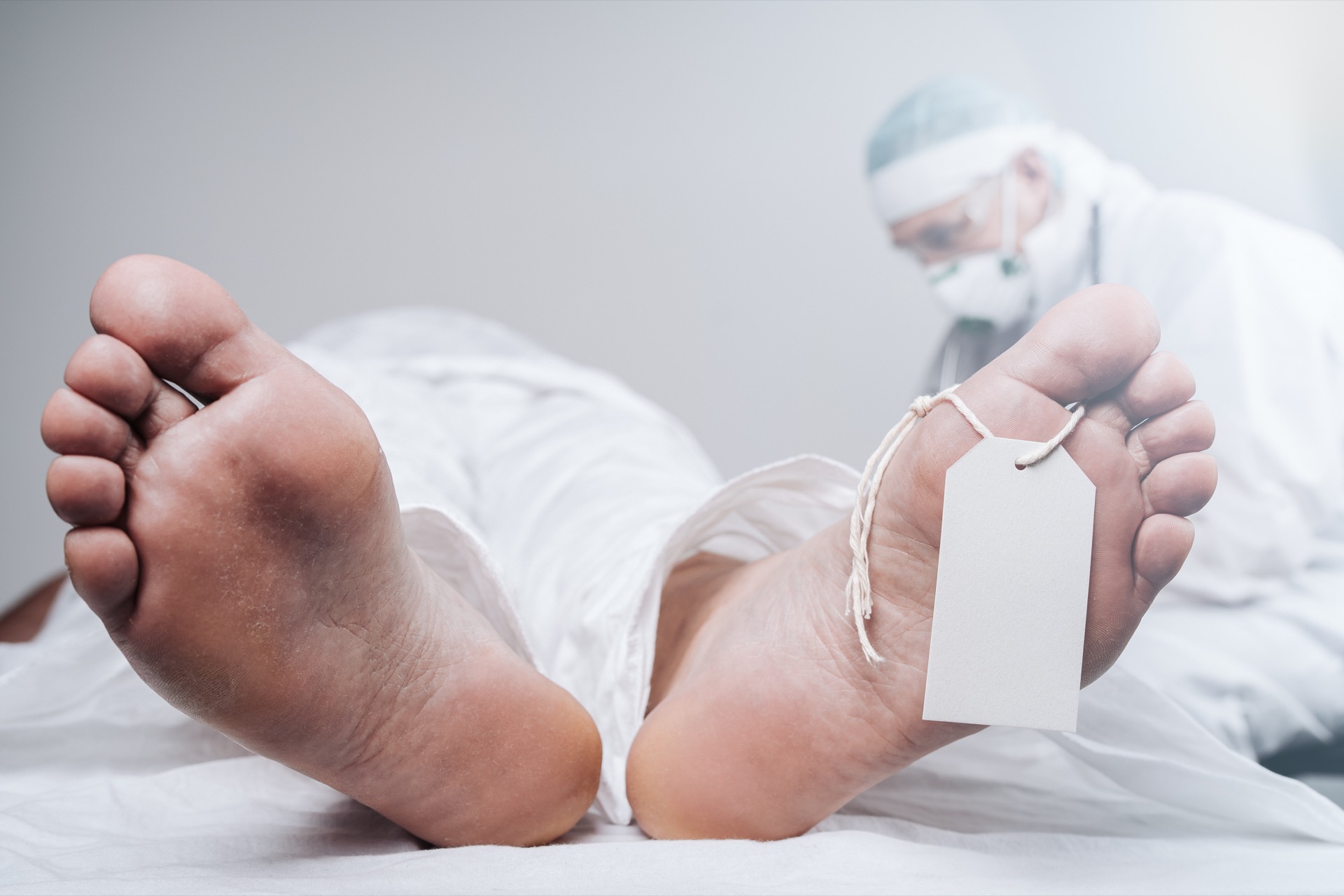 Negligent security accidents
All property owners shall provide a reasonable level of security to prevent foreseeable crimes on their premises. This can include proper lighting in parking lots, employing security personnel in certain settings, installing and maintaining CCTV cameras, installing a fence/wall to prevent unauthorized entry, setting up clear signage, and more. If you have been injured due to a building owner's failure to take these measures, you may have a negligent security claim.
Dog bite injuries
Dog owners in Florida are strictly liable for any injuries their dogs cause, regardless of the animal's past behavior. This means that if you have been bitten, you do not have to prove the owner was negligent — only that the dog bit you and caused injury. We can demand compensation for the psychological trauma, hospital bills, and other related losses you may have incurred in this situation.
Train accidents (FELA Liability)
Train accidents are covered by the Federal Employers' Liability Act (FELA), which protects railroad workers injured on the job. Unlike workers' compensation, FELA requires the injured party to prove that the railroad was at least partially negligent in causing the injury. Our lawyers are experienced in FELA cases and will conduct a thorough investigation to determine if the train operator or the company responsible for track maintenance was negligent in their duties.
Jones Act injury cases
The Jones Act, formally known as the Merchant Marine Act of 1920, is a federal law that protects the rights of sailors and maritime workers, and allows them to sue their employers for negligence. We have represented several of these cases and know how to prove employer negligence through detailed records of inadequate training, unsafe working conditions, or faulty equipment.
Product liability
When a product is defective and causes injury, multiple parties can be held liable—from the manufacturer to the retailer. In Florida, product liability claims can be based on design defects, manufacturing defects, or failure to provide adequate warnings. Our lawyers are skilled in identifying which parties are responsible and holding them accountable. We'll gather evidence, consult with experts, and build a strong case to ensure you get the compensation you deserve.
Private disability claims and SSI claims
Whether you are dealing with a private insurer or filing for Social Security Income (SSI), disability claims can be extremely complicated because of the paperwork involved. We can help you understand your insurance policy, collect the necessary medical evidence, and negotiate with your insurance provider. If you want to file an SSI claim, we can guide you through the federal application process so you meet all the criteria and deadlines. Our goal here will be to alleviate the constant financial strain of your disability.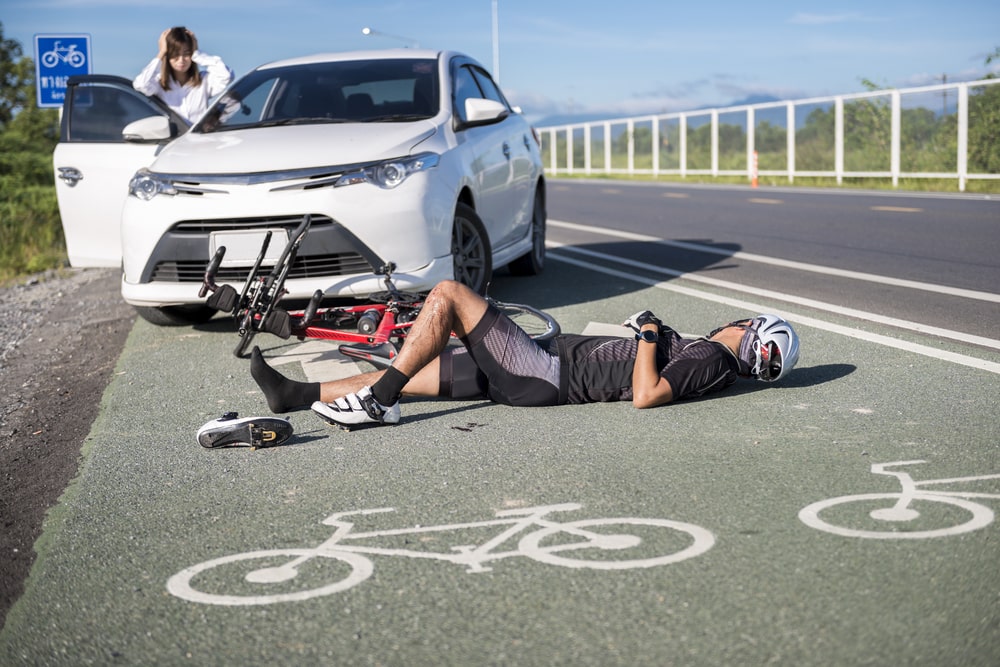 New Florida Laws That Could Affect Your Claim in Fort Lauderdale
A new Florida legislation – HB 837 – came into effect on March 24, 2023 and it has several key points that could impact how your case is handled.
Statute of Limitations
Statute of limitations refers to the length of time within which you must file your personal injury claim after your accident. This statute of limitations for personal injury cases in Florida has now changed. If your Fort Lauderdale accident occurred on or after March 24, 2023, you now only have two years to file a lawsuit.
Previously, Florida allowed you four years to file a general negligence case. This provided adequate time to gather evidence, consult experts, and build a strong case. However, the new law has cut this time in half, reducing it to just two years. If you fail to file your claim within this time limit, you will most likely lose your right to seek compensation for your injuries and losses from the liable party.
The law does make an exception for service members whose active duty affects their ability to appear in court. The shorter statute of limitations could also mean that the insurance companies now might be more inclined to delay negotiations, hoping you will run out of time. Therefore, your best bet would be to consult with our seasoned Fort Lauderdale personal injury lawyers at Englander Peebles law firm as soon as possible after your accident.
The moment you sign up with us, our attorneys will move fast to collect evidence while it is still fresh, and build a powerful claim for maximum compensation you are entitled to under the law.
Modified comparative negligence rule
A major change is that Florida has shifted from a "pure" to a "modified" comparative negligence system. In a "modified" comparative negligence system, the amount of damages you can recover is reduced by your percentage of fault for the accident or injury. But if you are found to be more than 50% at fault, you would not be able to recover any damages at all.
This is different from a "pure" comparative negligence system, where you could recover damages regardless of your percentage of fault, although the amount would still be reduced accordingly. However, this new standard does not apply to personal injury or wrongful death cases arising out of medical negligence. In such cases, the old pure comparative negligence rule would still apply. So, even if you were more than 50% at fault in a medical negligence case, you could still recover some damages, although they would be reduced by your percentage of fault.
Given this change, it is now more important than ever to work with a skilled Fort Lauderdale personal injury lawyer who can gather strong evidence (eyewitness accounts, expert testimonies, and any available video footage or photographs), and prove that you were less than 50% at fault despite what the defendant(s) may claim.
Bad faith framework
In the insurance industry, "bad faith" refers to unfair or dishonest practices conducted by an insurance company. For example, if an insurance company unreasonably delays or denies your claim, they could be acting in bad faith.
Before the House Bill 837 passed, you could potentially sue your insurance company for bad faith if they did not handle your claim fairly. But now, the rules have changed in favor of the insurance companies. According to the new law, an insurer would not be held liable for bad faith if they do two things:
Offer you either the maximum amount that your policy allows ("policy limits") or the amount you have claimed — whichever is less.
Provide enough evidence to justify the amount they are offering.
And they have to do both of these things within 90 days after you have filed your claim. This 90-day window puts a time constraint on both you and the insurance company. They have to make their offer quickly, but you also have to decide fast. We highly recommend getting in touch with us as soon as you can after your accident, because now insurance companies will be even less motivated to offer you a higher settlement.
Modified collateral source
The collateral source rule is a legal principle that prevents the jury from knowing about other sources of income or benefits you might be receiving, like insurance payouts. The idea is to focus solely on the wrongdoing of the defendant, rather than reducing their liability because you are getting money from elsewhere.
The recent changes have altered this as well. Now, in personal injury or wrongful death cases, certain types of evidence can be shown to the jury to calculate medical damages. This means that instead of just considering the bills you have received, the court can also look at other evidence that might give a more accurate picture of your future medical costs. This could include medical expert opinions on your future care needs, or data on average costs for the kinds of medical services you will need.
On the positive side, this could help you get a more accurate compensation amount that reflects your actual and future medical needs. But this can also mean that if you have received benefits from other sources, like an insurance payout that covered your medical bills, this new evidence could potentially be used to reduce the amount you receive in damages. Contact our Englander Peebles attorneys to learn how we can maneuver around this law.
Negligent security actions
A negligent security action lawsuit is when you claim that a property owner or manager failed to provide proper security measures. Before March 2023, if you were injured on someone else's property due to a third-party criminal act, the focus was mainly on the owner's or manager's negligence. The court would look at whether the property owner took reasonable steps to ensure safety, like installing security cameras or hiring security guards. If they did not, and you were injured as a result, you could potentially win damages from the at-fault party.
Now, the judge or a jury has to consider the fault of everyone who contributed to your injury. This means that if you are found to, say, ignore posted warning signs, the amount you can claim from the property owner could be reduced.
If you are injured in an apartment complex, condominium, or any other type of multifamily residential property, and you are injured, the new law will affect you as well. If it is found that the property owner took significant steps to make the property safe – e.g., they hired security guards, installed cameras, etc. – they will not be held liable if you got injured because of engaging in a criminal act (like trespassing).
Actions Our Fort Lauderdale Personal Injury Attorneys will Take to Build a Strong Claim
Regardless of how or where you were injured, our aggressive approach is designed to obtain the highest settlement from the responsible parties. To that end, we start by holding an in-depth strategy session to dissect every little aspect of your case. Here is how we work:
Forensic analysis at the accident site
Where necessary, we may conduct a forensic analysis of the location where your accident occurred by using cutting-edge 3D laser scanning and drone photography. This allows us to capture minute details that could be critical in establishing negligence, such as the exact point of impact in a car crash or how slippery the wet floor was in a slip-and-fall case.
Sworn depositions from witnesses
Questioning those who saw your accident is not enough; we will conduct formal interviews where they are under oath. Because the witnesses are under oath and a court reporter is present, their statements during the deposition carry a lot of weight. We can use this as powerful evidence during negotiations or the trial.
Subpoena of hard-to-get documents
If the defendant is a business or a powerful organization, they are not going to hand over the important documents (that we can use as evidence) willingly. We will subpoena them to obtain these internal memos which could prove that they were aware of the hazard that led to your injury. This also includes text messages and emails that will show the defendant's state of mind at the time of the accident.
Consultation with experts
We will go beyond general medical evaluations by bringing in medical specialists relevant to your injuries. For instance, if you have suffered a spinal injury, we will consult with orthopedic surgeons and neurologists. We will also work with financial analysts to calculate your diminished earning capacity and other future economic impact of your injuries.
Use of advanced software
For more complicated crash cases where it is unclear exactly what happened, we may use state-of-the-art 3D simulation software to recreate the accident. This software can help us establish the weather conditions at the time of crash, the layout of the road, the speed and position of all the vehicles involved, the point of impact, and the subsequent movement of the vehicles as well as the injured victim(s). Showing the other side's insurance company (or the court) a play-by-play visual representation of the accident can effectively turn the case in your favor.
With meticulous investigations and evidence to establish liability, we are able to enter the settlement negotiations from a position of strength. If the defendant still refuses to settle to your satisfaction, we are always prepared to go to trial.
Types of Evidence Our Fort Lauderdale Personal Injury Lawyers will Collect to Prove Negligence
To prove that the party responsible for your injuries failed to fulfill their duty, we need hard evidence that they cannot refute. That is why we go the extra mile to collect the following portfolio of evidence that not only establishes the defendant's liability but also maximizes your compensation:
Vehicle debris: In auto accidents, shards of glass, broken lights, and even skid marks can help establish fault.
Defective products: In product liability cases, we will secure the actual malfunctioning item for expert analysis to show how its design or manufacturing flaws caused your injury.
Clothing and personal items: Torn clothing or a damaged helmet can vividly demonstrate the force involved in an accident and the severity of your injuries.
Accident scene photos: We will go to the site to capture high-resolution photographs to record details that may be missed by the naked eye. We often use drones for aerial shots to get a complete view of the scene.
CCTV footage: Many businesses and intersections have surveillance cameras. We will obtain this footage to show the accident as it happened.
Dashcam footage: These can provide a first-person perspective of the accident, offering irrefutable proof of exactly what happened.
Immediate medical reports: These help us directly link the accident to your injuries.
Long-term prognosis reports: We consult medical experts to evaluate how your injuries will affect your future quality of life and earning capacity.
Specialist opinions: For injuries like traumatic brain injuries or spinal cord injury, we will get opinions from neurologists or orthopedic surgeons to substantiate your claim.
Witness statements: People who saw the accident can provide impartial accounts that can corroborate your version of events.
Expert witnesses: We typically bring in the car or bicycle accident reconstruction experts, medical professionals, or economists to testify about the accident mechanics, your serious injuries, and your financial losses, respectively.
Pay stubs and tax returns: These documents help in calculating lost wages and other financial losses you have suffered due to the accident.
Bills and invoices: From medical bills to costs incurred for repairing property, these documents will be used to claim compensatory damages.
Phone records: In distracted driving cases, we will subpoena phone records to prove the defendant was texting or talking at the time of the accident.
GPS data: Modern cars often have built-in GPS systems that record speed and location. This data can be invaluable in proving negligence.
Official police report: This report often contains an initial assessment of fault and can be a powerful piece of evidence.
Toxicology reports: In DUI cases, a toxicology report can directly establish negligence.
Types of Evidence Our Fort Lauderdale Personal Injury Lawyers Will Collect to Show Maximum Current and Future Damages
Proving negligence is just one part of the equation – we gather additional evidence to show the full extent of your damages, both current and future. The following documents can help us significantly increase the amount of your settlement:
All your medical bills: We break the bills down to present the cost of each surgical procedure, medication, and the medical supplies you have needed.
Future medical projections: We consult healthcare specialists to provide a detailed forecast of your future medical needs, including surgeries, therapies, and long-term medications.
Rehabilitation plans: If you will need physical and occupational therapy for years to come, we will gather evidence to show their necessity and projected costs.
Employment contracts and salary slips: We use these to establish your current earnings and potential future earnings had the accident not occurred.
Performance reviews: If you were on a career trajectory that promised promotions and salary hikes, we use performance reviews to estimate future income loss.
Career expert testimony: We may consult vocational experts to testify on how your Fort Lauderdale personal injuries have impacted your ability to work in your specific field.
Personal journals: We always advise our clients to maintain a daily log of their pain levels, activities they can no longer do, and how their significant injuries are affecting their daily life.
Psychological evaluations: Chronic pain often leads to mental health issues like depression or anxiety. A psychologist's evaluation can add weight to claims for pain and suffering.
Notes from psychologists or psychiatrists: These can be used to substantiate claims of mental suffering.
Personal testimonies: Letters from family and friends can provide a more rounded view of how the accident has compromised your emotional well-being.
Social media: Sometimes, your Facebook, Instagram, or TikTok posts can be a window into your psychological state. We can use these to support your claim.
Spousal testimonies: Your spouse can testify about the strain the accident has put on your relationship, including loss of companionship and affection.
Counseling records: If you and your spouse have sought counseling post-accident, these records can be strong evidence of loss of consortium.
Daily life impact: We may use video or photographic evidence to show how your injuries have changed the way you participate in family activities, thereby impacting your relationship with your immediate family members.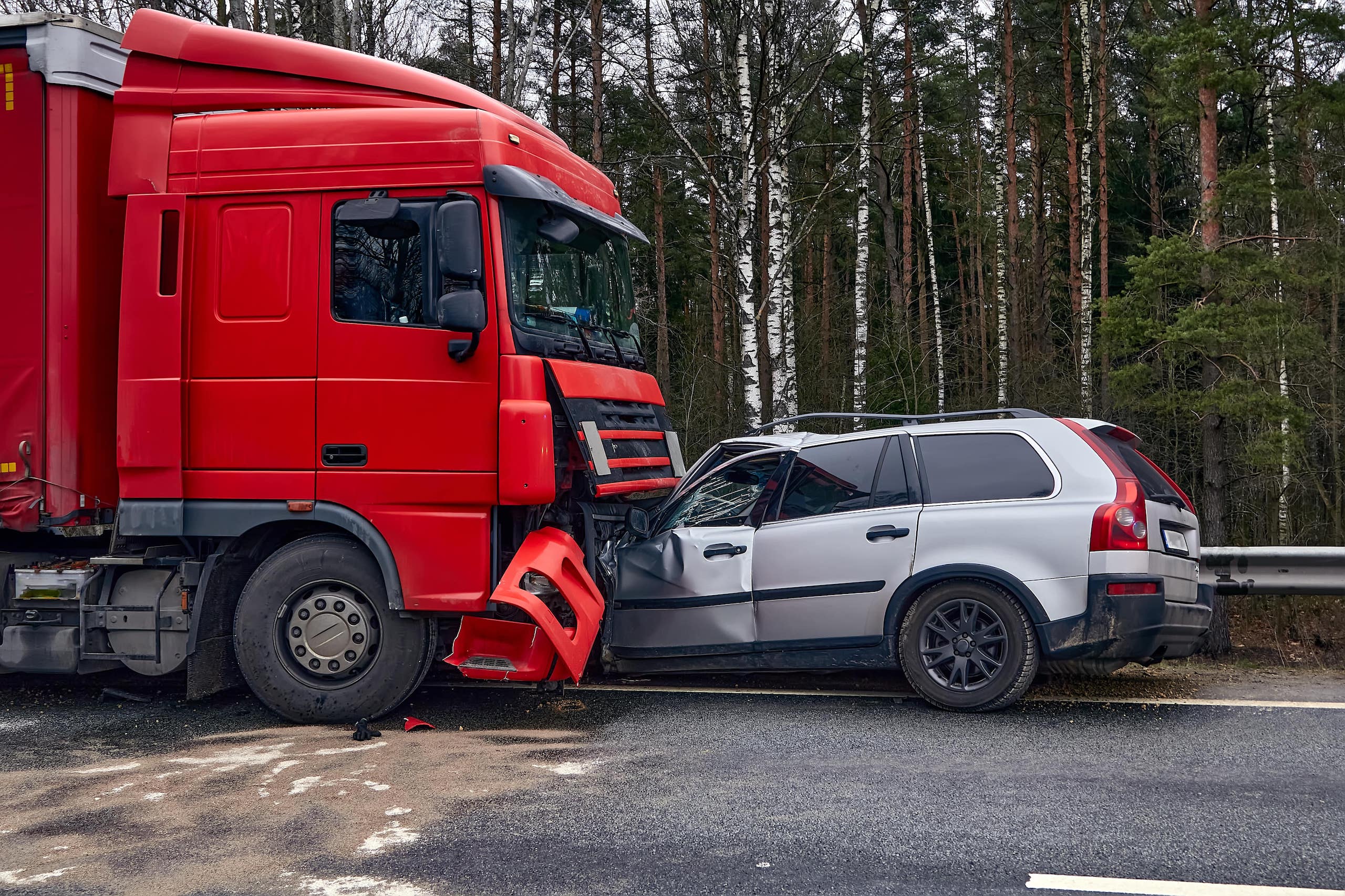 Who Can You Sue: How Our Fort Lauderdale Attorneys Identify All Negligent Parties to Maximize Damages
In some personal injury cases, it can be difficult to determine who the responsible parties are, i.e., there may be multiple defendants who share varying degrees of liability. Depending on the circumstances of your accident, we might have a case against the following defendants:
Individuals
This could be someone directly involved in the accident, such as the driver in a car accident, the owner of a dog that bites you, the manager of the grocery store where you slipped, the homeowner who failed to warn about the uneven surface when you were performing repairs, and so on.
Employers
If a person was acting within the scope of their employment when they caused your injury, their employer might also be liable. For example, if a delivery driver hits you while on the job or a loved one suffers nursing home abuse, the company they work for could be a defendant.
Manufacturers
In case of low-quality or malfunctioning products which cause accidents, their manufacturer can be held responsible. This extends from consumer goods to medical devices as well as to car manufacturers if the resulting accident and injuries leave victims with significant damages.
Property owners
In slip-and-fall cases or accidents where a lack of security was a factor, the owner, manager or occupier of the property where the unexpected injury occurred could be liable.
Government organizations
If the traffic light was broken, there were missing or unclear road signs, faulty equipment on the public school playground, excessive force or wrongful arrest on a police officer's part, medical malpractice by a government-run hospital – and it resulted in your injuries – you can file a claim against the government agency in question.
Medical providers
In medical malpractice cases, the physicians, nurses, and other medical staff can be sued, but sometimes the hospital or the pharmaceutical company could also share in the liability.
We also review all applicable insurance policies to find parties that might be indirectly responsible. If a contractor was negligent, for instance, their employer's insurance policy might provide health insurance coverage for your damages, making them a de facto defendant.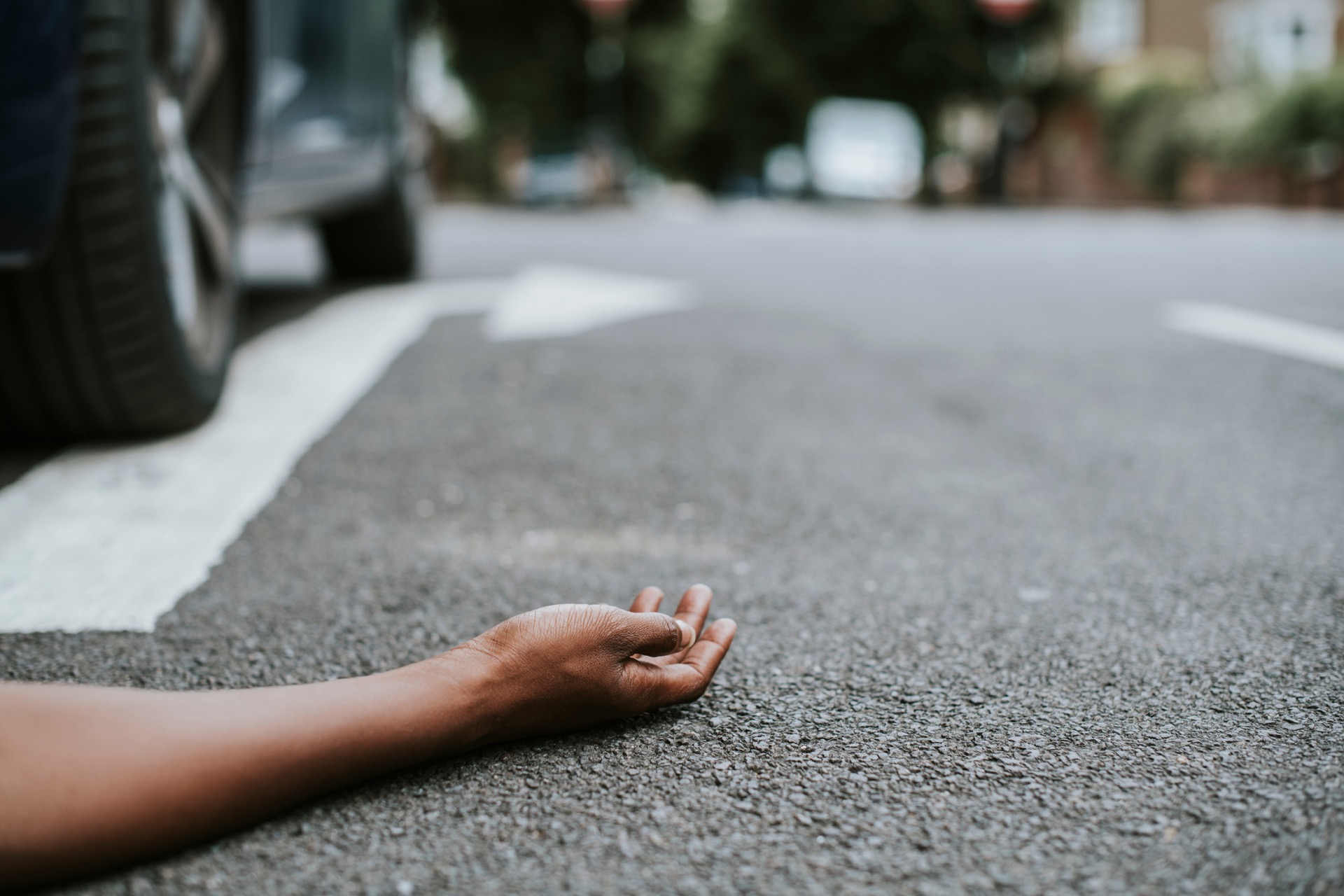 How Our Fort Lauderdale Personal Injury Attorneys Will Negotiate with the Insurance Company and the Defendants to Maximize Your Settlement?
Before we even communicate with the other side about negotiating, we conduct a thorough valuation of your case. This is to calculate the treatment expenses you are incurring and the income you are losing right now; but we also put a number on all the costs you are likely to bear in the future. Medical specialists, life-care planners, economists, and other experts help us arrive at this all-inclusive number.
The comprehensive evidence we compile and the clear documentation showing who caused the accident, puts us in a powerful position to negotiate the highest possible amount as settlement for your personal injury needs.
As the first formal step in negotiations, we send a demand letter to the insurance companies and defendants outlining the facts of your case, their liabilities, and the damages we are seeking. They are likely to respond with a low-ball offer or even a denial, this is standard practice. Based on their response, we will prepare for the next steps.
We never accept the first offer that comes our way. We make strategic counteroffers and are prepared to make minor concessions to show goodwill, but only if it serves your best interest. If more than one party is at fault, we use this to create a competitive environment among the defendants. This is a very effective tactic in increasing the amount of settlement as each defendant is eager to minimize their liability.
Sometimes the mere act of filing a lawsuit can prompt an insurance company to make a more reasonable offer. They almost always prefer to settle out of court to avoid the costs and risks associated with a trial. Once a reasonable offer is on the table, we draft a legally binding settlement agreement that ensures the insurance provider or defendant will deliver on their promises. If the sum is huge, we might recommend a structured settlement where you receive payments over time. This can offer tax benefits and provide financial security for the future.
Please keep in mind that our negotiation strategy is not one-size-fits-all; it is always designed to work according to the unique circumstances of your case. If you want a more accurate idea of how we will proceed in your situation, contact us today.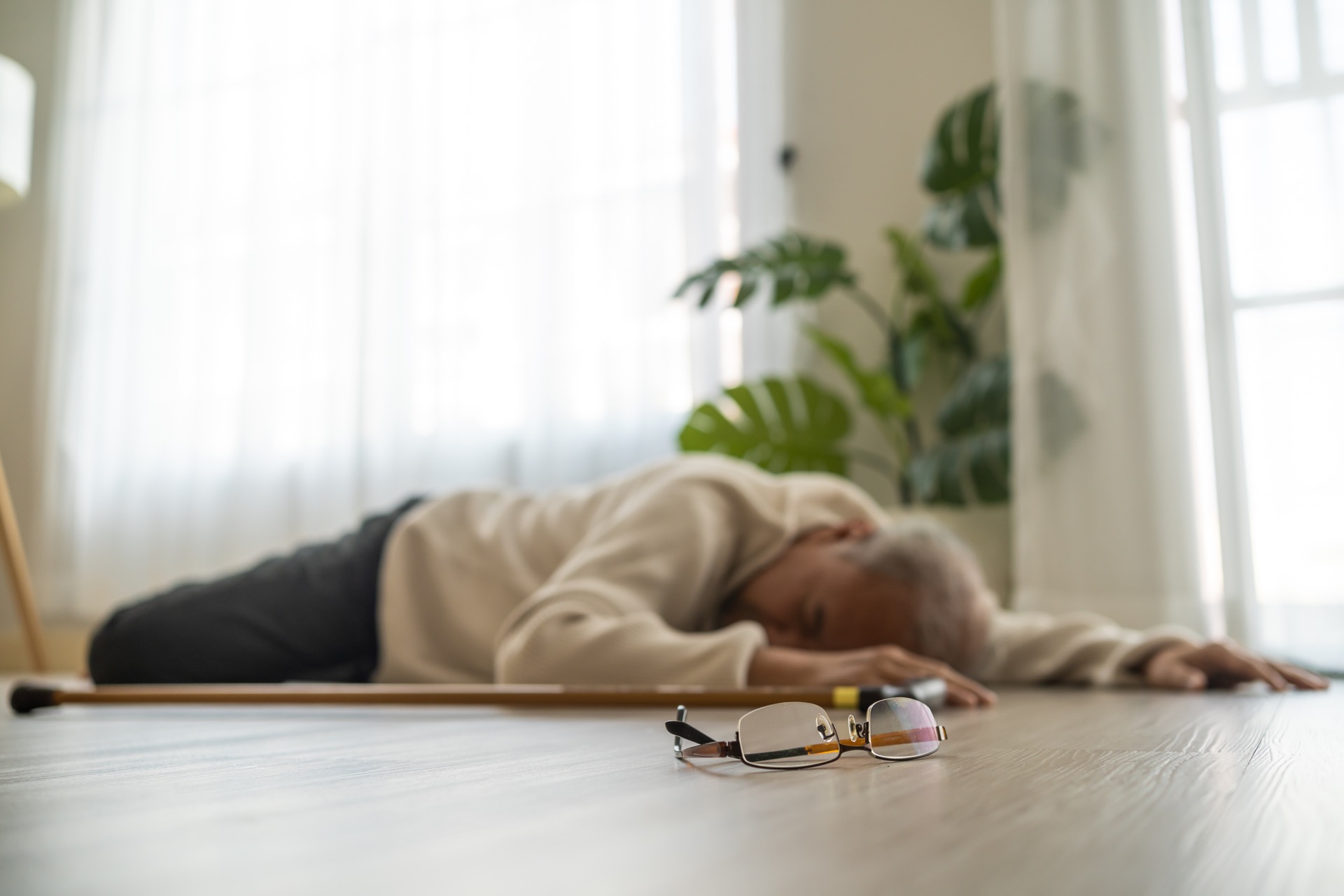 How Our Fort Lauderdale Personal Injury Attorney will Prepare for Trial and Represent You in Court with a Winning Trial Strategy (If a Settlement Cannot be Reached)?
What happens if negotiations do not work? Then our Fort Lauderdale personal injury lawyer team is ready to take your case to trial for maximum financial recovery towards your legal claim. The courtroom is a different battlefield that calls for a distinct set of strategies:
Case re-evaluation
The first step in pre-trial preparations is to re-evaluate your case by weighing the strength of our evidence against that of the opposing side, and estimating potential jury awards.
Expert testimonies
If you suffered injuries or a condition that is rare or complicated because of the accident, or the way the accident occurred was too complicated, an expert's explanation can be invaluable in making the facts of the case understandable to the jury. Their testimony also carries weight because they have no personal stake in the case.
Jury research
We conduct mock trials and focus groups to gauge how a jury might respond to the evidence and arguments. Both of these methods give us invaluable insights. If the mock jury or focus group does not react the way we hope, we can adjust our approach. Maybe we need to simplify our explanations, bring in a different expert, or find a way to make our client more relatable to the jury.
Legal briefs and motions
Before trial, we file essential legal briefs and motions, including motions to exclude evidence or to request summary judgment. We have had a fair share of cases where we were able to present clear picture or video evidence showing the defendant was aware of the hazard, ignored it, and then our client got injured as a result. In these types of situations, we file a Motion for Summary Judgment because our argument is that there is no point in going to trial because the evidence overwhelmingly supports our client.
Going to the court and having a jury or judge decide on the outcome of your case can be intimidating, especially if you are required to provide testimony as a witness. Our legal team will prepare you for this before you ever step foot in the court. We will coach you on how to handle tricky questions, maintain composure, and present a clear, consistent account of the events.
Expert Witnesses We May Consult to Strengthen Your Claim
Accident reconstruction specialists
In motor vehicle and workplace accidents, the role of accident reconstruction professionals is undeniable. They are trained to use scientific methods to recreate the accident scene, often utilizing 3D models or simulations. Their testimony can provide a factual basis for how the accident occurred, pinpointing the exact cause and thereby establishing liability.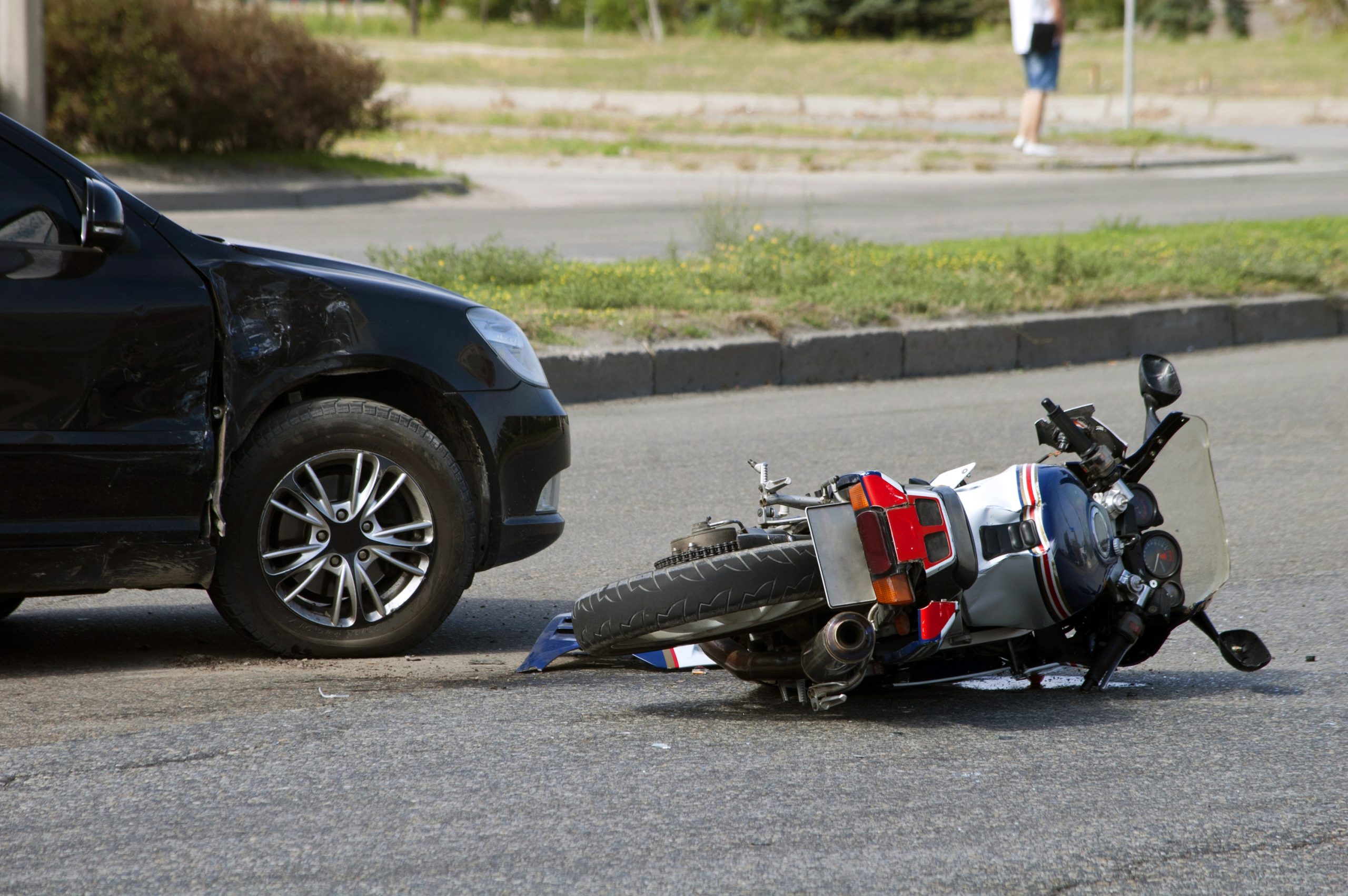 Automotive engineers
If your car crash was a result of a malfunctioning component in the car, an automotive engineer can explain the mechanics of the said vehicle to identify manufacturing flaws or design defects that contributed to the accident. Their expertise can directly link a car manufacturer to your more severe injuries.
Construction industry specialists
For accidents that happen on construction sites, these specialists can testify about the safety standards and practices that should have been in place but were not. They can identify violations of OSHA regulations or industry norms, thereby establishing negligence on the part of the site owner or contractor.
Medical professionals
Doctors and surgeons can offer medical opinions that validate the severity of your injuries. They can explain the importance of procedures or treatments you have either already undergone and/or may need in the future. Their statements will help justify the insurance claims for your medical expenses and can be instrumental in calculating future medical costs.
Medical examiners
In wrongful death cases, medical examiners can confirm the cause of death and link it to the accident, proving that the defendant's actions were directly responsible for the loss of life.
Psychologists
Emotional and mental trauma is easy to overlook but it can be just as debilitating as physical injuries. Psychologists and psychiatrists can testify about the emotional price you have had to pay because of the accident, which can help claim non-economic damages like pain and suffering.
Physical therapists
They can speak to the long-term physical rehabilitation you may require. They can talk about the types of therapies that will be most effective for your recovery, how long you will need them, and what the likely outcomes are. This is particularly useful for establishing the medical expenses you will incur in the future.
Life care planners
Life care planners take a holistic view of your post-accident life. They estimate the costs of future care, home modifications, and vocational training if you cannot return to your previous job. Their comprehensive reports can significantly impact the calculation of long-term damages.
Forensic analysts
If there is a criminal element to your case, like it was a hit-and-run accident or someone physically assaulted you, a forensic expert can provide key evidence (analysis of DNA, fingerprints, and other materials) to prove the defendant's liability.
Law enforcement officials
Police officers or detectives can give firsthand accounts of the Fort Lauderdale accident site and share their investigative findings, especially in cases of criminal negligence or driving under the influence of drugs/alcohol.
Economists
Calculating the amount of income you have already lost is simple, but it can be complicated to determine the estimated amount of future wage loss because you might not be able to work in the future. An economist can do this math in a way that is both accurate and easy to understand. They can also factor in inflation and market conditions to provide a realistic estimate of future financial losses.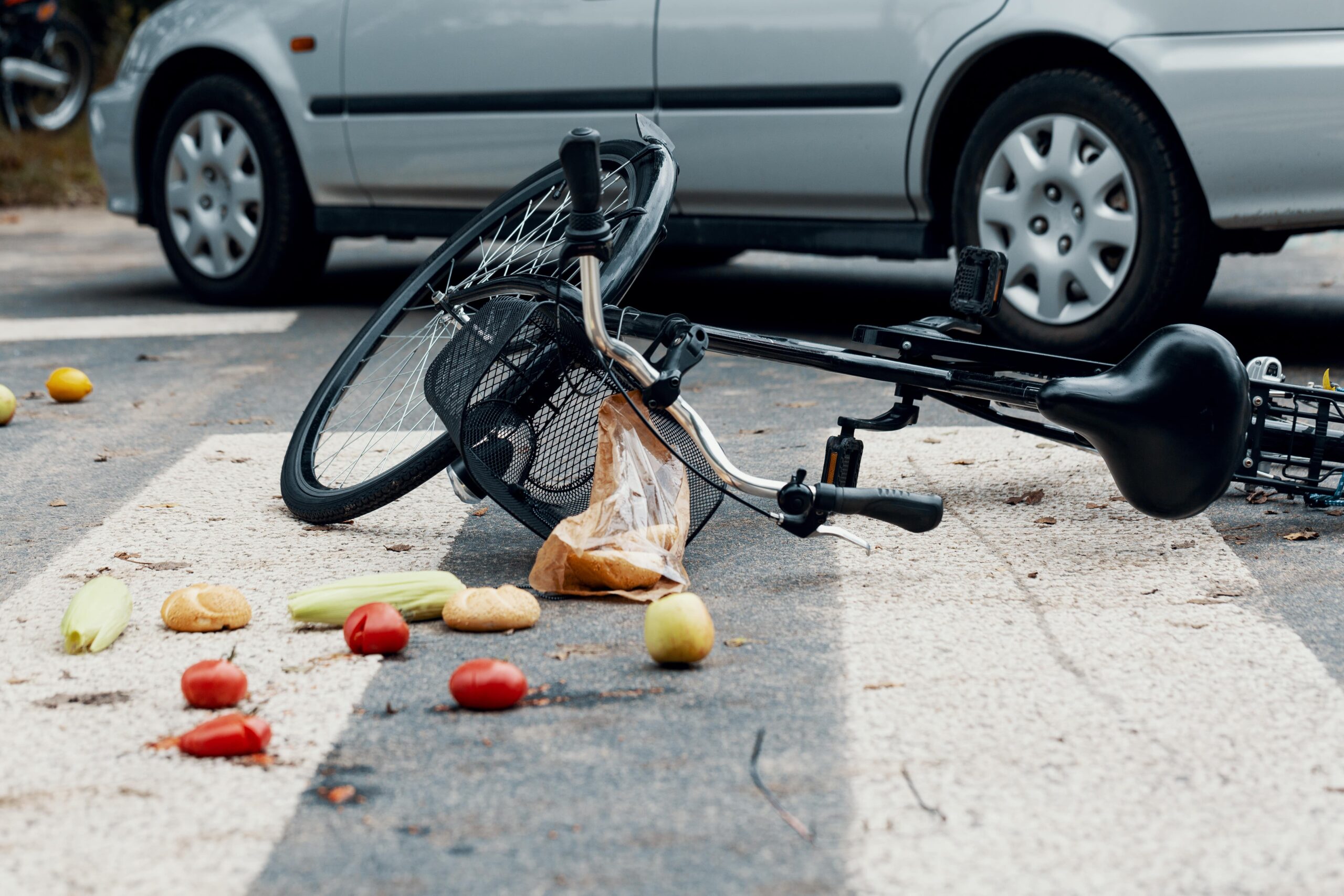 Why You Should Avoid Any Direct Negotiations or Discussions with the Defendant's Insurance Company in Fort Lauderdale
When you are injured and traumatized after an accident, it may seem tempting to directly communicate with the defendant's insurance company to expedite the process. This is almost never a prudent approach. Insurance companies are in the business of making profits by minimizing payouts. When you negotiate directly, you are up against seasoned adjusters trained to devalue your claim. They may use your statements against you, twisting your words to imply that you are less injured than you claim or even partially at fault for the accident.
Florida now follows a modified comparative fault system, so if the insurer claims you were more than 50% responsible for the accident (even if it is just 1% more), they will pay you nothing. This system could be used against you if you accidentally admit to any fault.
No matter how empathetic an insurance adjuster seems, they know that injured victims are highly likely to accept a quick settlement when they are desperate. You may not even realize that their offer is barely enough to cover your visit to the emergency room, much less the continuing medical coverage and care you will now need for the foreseeable future.
Before you talk to the insurers or consider providing them your medical records (they may request these records to scrutinize them for inconsistencies or pre-existing conditions), you should get in touch with Englander Peebles personal injury law firm. Do not sign on any papers, and do not volunteer any health-related information without legal representation. They may ask for a recorded statement under the guise of "formality." These recordings can be used against you later, so do not humor them. Otherwise you might find yourself accepting an unfairly low settlement based on misrepresented medical facts.
Our firm has a track record of successful litigation, which has played a big role in helping us recover tens of millions of dollars for our clients. When we are representing you, the insurance company will know that we are not afraid to go in front of a jury – because we have done the same before – to demand fair compensation. The possibility of trial is most often enough to put pressure on them to settle on your terms.
Why Choose Englander Peebles to Represent Your Personal Injury Claim in Fort Lauderdale?
Proven record of settlements and verdicts
We have secured tens of millions of dollars in compensation for our clients, a testament to our relentless pursuit of justice. Our personal injury case results and client testimonials speak volumes about the quality of service we provide. Settling for the bare minimum just so we can wrap up a case is not how we work. If there is a possibility for more money for you, we will turn over every stone to make it true.
Top legal team with extensive experience
Our founding attorneys, Gary B. Englander and Warren Q. Peebles, have each handled a wide range of personal injury cases in Fort Lauderdale, including car accidents, truck accidents, boating accidents, swimming pool accidents, medical malpractice, and more.
Gary is a well-known trial attorney with a focus on representing those seriously injured due to others' negligence. His work with the Florida Attorney General's Office and the Broward County State Attorney's Office gives him a well-rounded view of how the local legal system works. Warren specializes in personal injury and Social Security Disability cases, and is actually one of the handful of attorneys in Florida who have received the William F. Blews Pro Bono Service Award.
Skills and resources to go to trial
With our evidence collection and negotiating skills, most of our Fort Lauderdale personal injury cases are resolved by settling with the insurance company. That does not mean we are not trial-ready. We stay on top of deadlines because if you miss them, you could lose your right to compensation.
Our trial preparation also helps us in our negotiations with the insurers as they are often more willing to settle fairly when they know we are determined to take your case before the jury if the maximum settlement is not reached. At all times, we will maintain an open line with the other party's lawyers to negotiate terms, share evidence, and pursue the largest possible settlement that is in your best interest.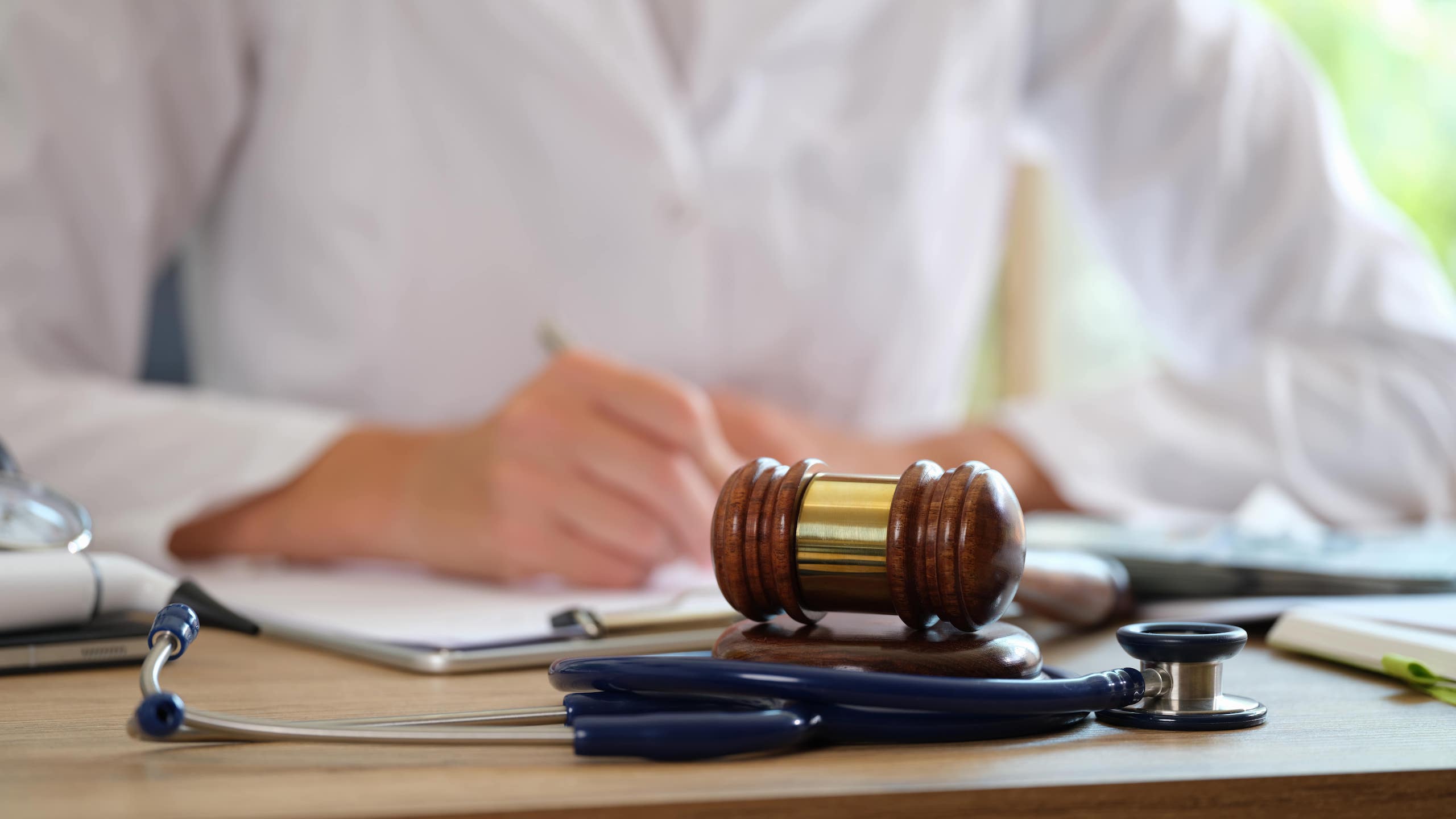 Get the Top-Rated Fort Lauderdale Personal Injury Lawyers on Your Side
The trauma you have suffered because of an unexpected accident is devastating and it will probably affect you throughout your life. Our experienced personal injury lawyer team understands this, and will personally vet every potential case, and explain to you the best legal options with clarity and compassion.
At Englander Peebles, we only take on those cases where we believe that we can make a meaningful difference in the client's life. By limiting our caseload, we are able to give each case the personal time, resources and attention it deserves. This focused and detail-oriented approach is how we are able to promise life-changing results for personal injury victims and their families across Fort Lauderdale.
With us, you will get the best of both worlds: the personal touch of a small boutique firm with the resources of a big box firm. We work on a contingency-fee basis, so you do not have to worry about legal bills on top of your medical expenses. We only get paid if you do. To schedule your free and confidential consultation with our legal team, call us today or fill out this online contact form.