Animal Attacks Can Cause Severe Injuries And Scars
With a majority of United States households owning at least one dog, it is difficult to go anywhere in Florida without seeing or coming in contact with a dog. Unfortunately, dog bites and dog attacks are far too common. Florida has laws in place which are designed to assist dog bite victims to recover compensation for their serious injuries. Englander Peebles's Broward County dog bite lawyers have the knowledge and experience to guide you through the process of presenting a dog bite claim.
Dog bites can leave victims with serious injuries. Recent statistics show:
In 2014, there were 42 dog bite-related fatalities.
Forty-eight percent of fatality victims were children under the age of 13.
Nearly two-thirds of dog bite fatalities involved more than one dog.
Common Injuries Caused By Dog Bites
When most people think of dog bite-related injuries, they focus on a dog's sharp teeth and think of the puncture type injuries that can result from a bite. While these types of injuries can and do result from dog attacks, they are by no means the only type of injury a dog can cause. To be sure, these injuries may also include:
Cuts and lacerations from a dog's teeth
Injuries caused by the dog's jaws
Broken bones
Illnesses like rabies or bacterial infections
Disfigurement
Spinal problems should you be knocked over by the dog
It is important to seek immediate medical attention following a dog bite to make sure that any wounds are properly cleaned and tended to. Additionally, steps should be taken to protect against rabies and other diseases the dog may have had.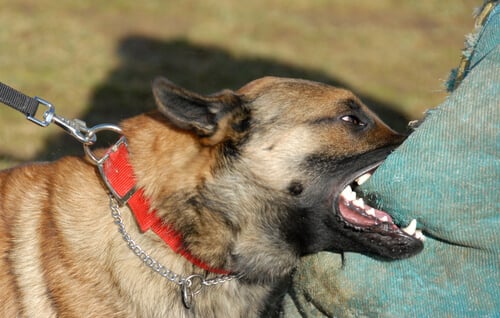 How Does Florida's Dog Bite Law Help Me?
Florida law imposes strict liability on a dog owner for the injuries his or her dog causes to others. What this means is that, with few exceptions, a dog owner will be automatically held responsible for the injuries and losses you suffered in your dog bite attack. This is so even if:
The dog had never previously attacked anyone.
The owner had taken reasonable steps to contain the dog.
The owner had no reason to know or believe the dog would attack you.
As a victim of a dog bite, however, you still must still show who the owner of the dog is. You must also be prepared to show you had a legal right to be where you were when the dog attacked you. You may also have to show that you were not taunting the dog. Englander Peebles is an experienced Fort Lauderdale personal injury firm and can guide you through the process of filing a claim.
Contact Our Fort Lauderdale Dog Bite Lawyers Today
Englander Peebles' Fort Lauderdale attorneys use their knowledge and experience to help dog bite victims and their families during this difficult time. If you or a loved one was the victim of a dog bite, contact Englander Peebles today at 954-500-4878 or by using our contact form for a free and confidential consultation.