Fort Lauderdale Property Damage Lawyers
Have you suffered property damage in Florida? Florida's location makes it susceptible to tropical storms, which can cause devastating damage to property. There are also other forms of property damage, such as damage to your personal property. If you want to recover compensation for any sort of property damage, you should get in touch with our property damage attorney at Englander Peebles. Our Fort Lauderdale location allows us to serve clients across Florida with a focus on South Florida and Broward County.
Damages Covered by Insurance Companies
If your home was damaged, it could be covered by your homeowner's insurance policy. Structures in your home, such as garages or decks, can also be covered under the policy but you have to check the policy to determine what is covered. In some cases, damage to property caused by flooding or other incidents might not be covered under the homeowner's insurance policy.
Insurance policies have limits, so they might not cover the full extent of the damages. You might have to file claims with different insurance providers to seek more coverage. For example, if your vehicle was also damaged, you might be able to get coverage through your auto insurance policy.
If you have property covered under personal property protection, then you can use that to cover the cost of repair or replacement of damaged personal property. Some homeowners' insurance policies also offer coverage for personal property.
Some insurance policies also offer liability coverage. This means that if someone who doesn't live with you got injured while they were on your property, this coverage can help pay for their damages such as medical costs, legal fees, etc.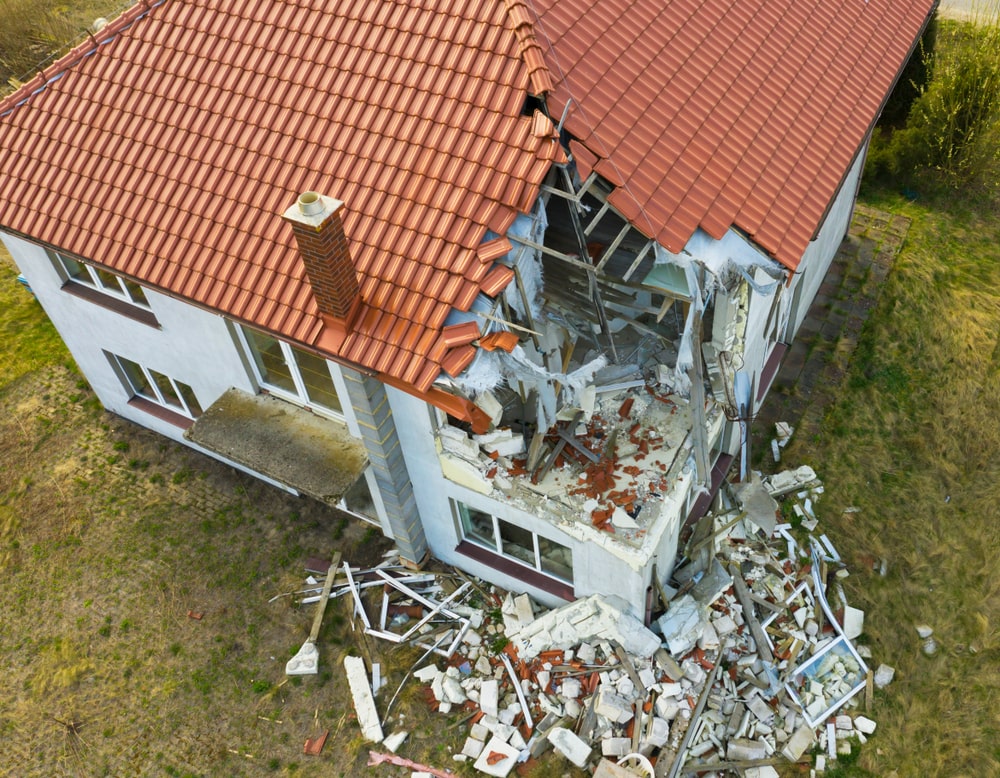 Can You Sue For Property Damage In Florida?
Yes, if someone else was responsible for damage to your property, you have the legal right to seek compensation through a lawsuit. The type of lawsuit you can file depends on several factors, including whether the property was damaged intentionally and the severity of the damage. To help establish negligence you will have to prove that the defendant owed a duty of care toward your property, and they breached this duty of care, resulting in damage to your property.
In some cases, you can sue for property damage in Florida on the basis of contractual claims. For example, if you hired a contractor who caused damage to your property, you can sue them for breach of contract.
What Is The Property Damage Law In Florida?
According to Florida law, there are two types of property: personal property and real property. Real property refers to the land and unmovable structures on it, such as a house, building, in-ground swimming pools, trees, etc. Personal property refers to movable property such as a smartphone, laptop, car, or painting.
Both, personal and real property, can be damaged. Real property is likely to be damaged in a storm, act of vandalism, or natural disaster. Personal property can be damaged anywhere, including auto accidents. The most commonly damaged personal property is a motor vehicle. You may be able to recover damages for auto accidents through your insurance company or the insurance company of the at-fault party.
According to property damage laws in Florida, the value of the damaged property is the lesser of the cost of replacement, repair, or restoration of the property, or the diminution in market value. For example, if there was property damage to a house, the loss in value of the house is its diminution in market value.
There is an exception to the property valuation for a property that holds sentimental value. For example, if a person got a watch or jewelry as an inheritance, the value of such property would be much higher for them compared to its market value.
Property Damage Claims Process in Florida
The insurance claims process will depend on the procedure outlined by the insurance provider. Also, the claims process can be different based on the type of insurance coverage you are filing a claim for. For example, the claims process for homeowner's insurance is different from an auto insurance policy.
Generally, most insurance claims processes start with notifying the insurance provider. You will have to submit proof of the damage, so it is advisable that you take photos. If the property damage was caused by criminal activity, such as a burglary, you need to file a police report, which can also be evidence in your property damage claim.
The insurance provider is likely to assign an adjuster to your case who will physically examine the damage to determine the severity of the damage. The insurance company will accept your offer and make a payment, or they could deny the property damage claim. The insurance company can be tough to deal with and claims can get complex, so it is best to get legal counsel from an experienced property damage attorney to determine the best course of action.
What Are The Most Common Types Of Property Damage?
The most common types of real property damage claims include hurricane damage, flooding, wildfires, wind damage, hail damage, theft, water damage, natural disasters, and vandalism. For personal property damage, the most common examples include vehicle damage, art, collectibles, furniture, appliances, and any other item that is of considerable value.
What If The Property Damage Was Done Maliciously?
Florida law defines malicious property damage as criminal mischief, also referred to as vandalism. Depending on the severity of the damage and other factors, criminal mischief would result in misdemeanor or felony penalties. If the defendant destroyed property and tried to cause harm to you or your family, they could be charged with multiple offenses. The most common examples of criminal mischief include breaking a window, intentionally damaging a car, or breaking another person's cell phone.
Property Damage Statute of Limitations In Florida
The statute of limitations is the deadline before which the plaintiff needs to take legal action, otherwise, they might lose their right to file a property damage claim or lawsuit. The deadline depends on the subject matter of the insurance claim or lawsuit.
For property damage in Florida, the statute of limitations is two years from when the property was damaged or destroyed. The statute of limitations applies to all types of property including real property and personal property. There are a few situations where the statute of limitations can be extended. For example, if the defendant is out of state, or if the defendant is a minor, the statute of limitations can be extended.
Consult a Property Damage Attorney In Florida
To schedule a consultation with one of our Florida property damage lawyers at Englander Peebles, call us. Our skilled and dedicated lawyers will explore all legal options to help you recover a fair settlement for your property damage. Our Florida property damage lawyer is experienced in various property damage claims and can handle communication and negotiation with your property damage insurance company.