The Home Depot Slip-And-Falls
Slips-and-falls result in more than one million hospitalizations each year in the United States. Some of the worst of these accidents occur in big-box stores when staff fails to keep their premises in a safe condition. If you were hurt in a trip-and-fall or slip-and-fall accident in a Florida Home Depot, our premises liability attorneys at Englander Peebles can help you determine the best way to proceed with your claim.
We will compile all available evidence, handle talks with the insurance company and possibly bring in expert witnesses to strengthen your case. Call us today at 954-500-4878 or leave your contact information in our online form.
Damages In Home Depot Slip-And-Fall Cases In Florida
You've probably fallen more than a few times just to get right back up, dust yourself off and continue with your day. Because falls are so common, it's easy to overlook the potential severity of a slip-and-fall accident, but medical bills arising from these injuries can quickly reach tens of thousands of dollars. Victims are often unable to earn incomes while they recover, and the financial uncertainty can be incredibly stressful.
If your injury was caused by the negligence of The Home Depot staff, you can bring a claim for economic and noneconomic damages you suffered as a result, which might include:
Health care bills you have already incurred
Health care bills you will incur in the future
Loss of income
Reduced earning capacity
Modifications to your home
Other objectively calculable losses related to your injury
Loss of enjoyment
Emotional distress
Physical impairment
Loss of consortium
Pain and suffering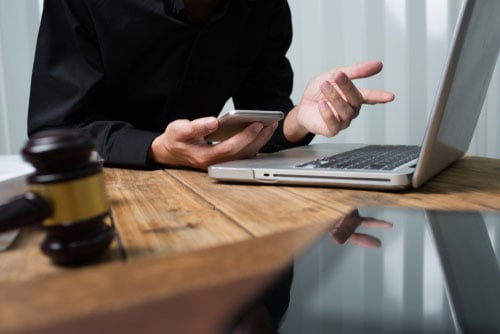 What Constitutes Negligence In Home Depot Slip-And-Fall Cases?
Slips-and-falls are typically associated with spilled liquids, but there are many hazards that contribute to these accidents. If staff at The Home Depot was aware of the condition that caused your injury or should have known about it but did not remedy the condition or post adequate warnings, you may have grounds for a premises liability claim. Examples of negligence that often give rise to slip-and-fall claims include:
The business establishment failed to abide by building codes.
Staff left items in walkways or on staircases.
Staff failed to warn customers about wet floors after mopping.
Staff failed to clean up a spilled drink or other liquid in a reasonable amount of time.
The building had loose handrails or poorly maintained stairs.
A staircase had insufficient lighting.
Get A Free Consultation With Our Experienced Lawyers
After sustaining a debilitating injury, taking legal action might be the furthest thought from your mind. But putting off your claim could reduce your chance of recovering a fair settlement because surveillance footage may be erased and the hazard that caused your injuries might be fixed before it can be documented.
The lawyers at Englander Peebles will listen to your story and provide comprehensive legal guidance. Call us today at 954-500-4878 or use our contact form to set up a free initial consultation.