Failure To Yield The Right Of Way
If you were injured in a car accident because another driver failed to yield when you had the right of way, you may be entitled to compensation. Unlike rear-end crashes and other types of collisions, liability is often disputed in failure to yield accidents, so it is important that you contact a personal injury attorney right away.
The accident lawyers at Englander Peebles are well-versed in the laws that govern failure to yield collisions in Florida. During your free initial consultation, we will evaluate your case to determine if you have grounds for a claim, and, if so, we will help you gather evidence to prove liability and damages against all responsible parties.
Our injury lawyers have the knowledge, resources and courtroom experience to help you navigate the claims process from start to finish. If you have been injured, your job is to just get better. Let one of our car accident lawyers in Fort Lauderdale assist you. Call us today at  954-500-4878 to speak with an experienced attorney.
Determining Liability In Failure To Yield Car Accident Cases
As previously mentioned, liability is often disputed in failure to yield accident cases because the fault is not always clear. You need an experienced attorney to advocate on your behalf to prove liability.
How To Prove A Driver Failed To Yield The Right Of Way
Even if you are certain that you had the right of way, the evidence must be shown to prove your account of what happened. Your car accident attorney may use the following evidence to support your claim:
Photos of the intersection and traffic signs where the crash occurred
Timelines and illustrations
Testimony from an accident reconstruction expert
Surveillance footage
Cellphone records, if the at-fault driver is suspected to have been texting or talking on the phone when the crash occurred
Photos of any vehicle damage
Testimony from eyewitnesses
The police report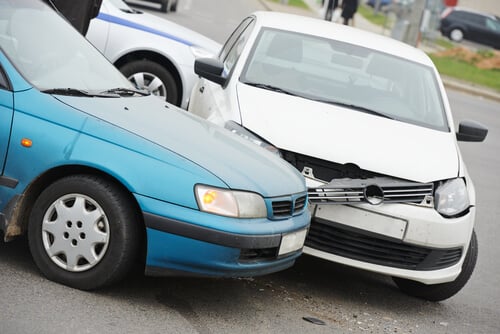 Common Factors Contributing To Failure To Yield Accidents
There are countless reasons why a failure to yield accident might happen. Some of the more common causes of these collisions include:
Texting, eating behind the wheel or engaging in other distracting behaviors
Driving under the influence of alcohol or drugs
Drowsy driving
Reckless driving
Call Today To Know Your Options
If you were seriously hurt or lost a loved one in a failure to yield a car accident, contact Englander Peebles to discuss your case with a South Florida car accident attorney. Our attorneys will provide compassionate and aggressive representation. You only have a limited amount of time to make a claim. Call 954-500-4878 or provide your contact information in our online form for a free initial consultation.