Reflex Sympathetic Dystrophy (RSD)/Complex Regional Pain Syndrome (CRPS)
Reflex sympathetic dystrophy (RSD), also known as complex regional pain syndrome (CRPS), is one of the most catastrophic injuries a person can sustain, and the symptoms can last for an entire lifetime. RSD is a neurological condition that can be caused by a pressure injury to an extremity when a limb is crushed.
If you or a member of your family was diagnosed with RSD, contact the Fort Lauderdale catastrophic injury attorneys at Englander Peebles to find out if you have grounds for a claim.  Although several types of accidents can result in RSD, it can arise after motor vehicle collisions or slip-and-fall accidents.
RSD victims often endure tremendous pain and suffering in addition to overwhelming medical bills. Some can never return to work. If a negligent driver caused your injury, you may be able to recover compensation for your medical condition, treatment, lost income and other damages.
The attorneys at Englander Peebles take pride in helping the injured pursue the justice and compensation they deserve after a serious accident. Our Fort Lauderdale injury lawyers represent clients throughout Florida. Call 954-500-4878 or share your contact information via our online form to schedule a free initial consultation.
What Is RSD?
RSD is a neurological condition characterized by intense burning of the skin, skin discoloration, loss of bone density, abnormal hair growth and loss, and abnormal toenail or fingernail growth. It often affects a person's leg, foot or arm.
Until recently, RSD was a controversial diagnosis, and some medical experts disputed its validity. But, thanks to further research, RSD is now a recognized medical condition.
The symptoms of RSD can worsen over time, and the condition can spread throughout the body. In addition to physical symptoms, RSD can cause psychological symptoms such as anxiety and concentration problems and memory deficits. If left untreated, RSD can progress and eventually cause permanent pain and disabling limitations.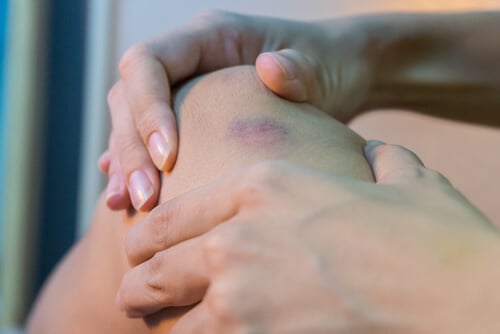 Treatment For RSD
Like most other medical conditions, early detection of RSD is key for ensuring the best possible outcome of treatment. If you show symptoms of RSD, discuss them with your doctor immediately.
Treatment for RSD aims to reduce symptoms and prevent the condition from worsening and spreading. Interventions for RSD may include:
Biofeedback
Transcutaneous electrical nerve stimulation
Pump implantation
Electroacupuncture
Neural stimulation
Spinal cord stimulation
Surgical sympathectomy
Contact Englander Peebles Today To Get The Legal Advice You Deserve
RSD is a life-changing condition that can affect a victim's career, family and quality of life. If you or a loved one was diagnosed with RSD after an accident, the lawyers at Englander Peebles can evaluate your situation and explain the most strategic ways to proceed with your claim.
Seeking legal counsel immediately is critical for victims of RSD because there are strict deadlines that must be met to make a personal injury claim. To discuss your case with one of our experienced Fort Lauderdale personal injury attorneys, call Englander Peebles at 954-500-4878 today, or fill out our online form so we can contact you.