Fort Lauderdale Motorcycle Accident Page
As fun as motorcycles are to ride along the ocean views in Fort Lauderdale, they do not protect the bikers in the same way a car does. In case of a crash, there is no metal frame, airbags, or seat belts to shield your body.
Unfortunately, in Florida, there is a stereotype about motorcycle riders being reckless or "risk-takers" that can influence how the justice system perceives your accident. You could be the most responsible motorcyclist in the world, but you might still get blamed for what happened. Insurance adjusters often try to take advantage of this bias. As a result, you are likely to be offered a settlement that is far lower than what is fair.
At Englander Peebles, our motorcycle accident lawyers represent crash victims and their families in Fort Lauderdale and surrounding areas. If you have been injured or lost a loved one while riding your bike because of someone else's fault, call us at 561-556-6786 or get in touch with us online to schedule a free consultation.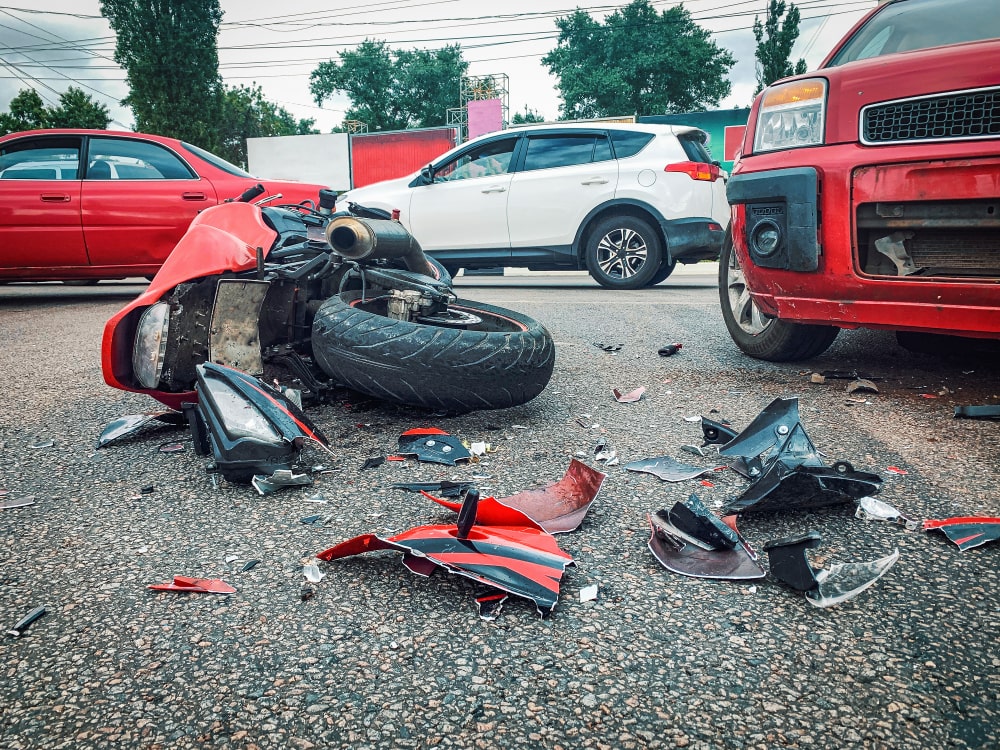 Fort Lauderdale Motorcycle Accident Injury Laws
Motor vehicle drivers across Florida are covered by no-fault insurance which means that their own insurance will cover their medical bills and other expenses, regardless of who caused the car accident.
Unfortunately, this rule does not apply to motorcyclists. If you get into an accident while operating your bike, you cannot simply turn to your own insurance. Instead, you will have to go after the other driver's insurance to recover compensation you need. This means filing a motorcycle accident lawsuit and proving that the other driver was at fault.
This is where the evidence collected by your personal injury attorneys can come in handy. At Englander Peebles, we:
Obtain the official crash report prepared by the law enforcement officers (this report contains an assessment of fault)
Talk to eyewitnesses
Take pictures from the crash scene, including damage to the motor vehicles, skid marks, and road conditions
Collect the dashcam or surveillance footage from nearby businesses, traffic cameras, and vehicles
Bring in accident reconstruction experts to recreate the events to show who caused the crash
Consult with medical treatment experts to link your serious injuries to the crash and determine their full extent
The reason for working with experienced attorneys is now even more important than ever because as of March 24, 2023, Florida has moved to a "modified" comparative negligence system. This means if you are found to be more than 50% at fault for the accident, you would not be able to recover any damages.
Think about it: you cannot rely on your own insurance to pay for your medical expenses, lost wages, and other losses resulting from your injury. Your only option is to take action against the other party and file an insurance claim via their insurer. With this new Florida law, insurance providers know that now all their army of lawyers need to do is prove that you are at least 51% responsible for what happened and they would not have to pay a dime.
On top of that, the statute of limitations for personal injury cases has also been reduced from four years to two years! If you want to get compensated for your losses, it hinges upon you being able to prove the fault of the other party. Doing this without the skills, expertise, and resources of a good personal injury law firm will be extremely difficult.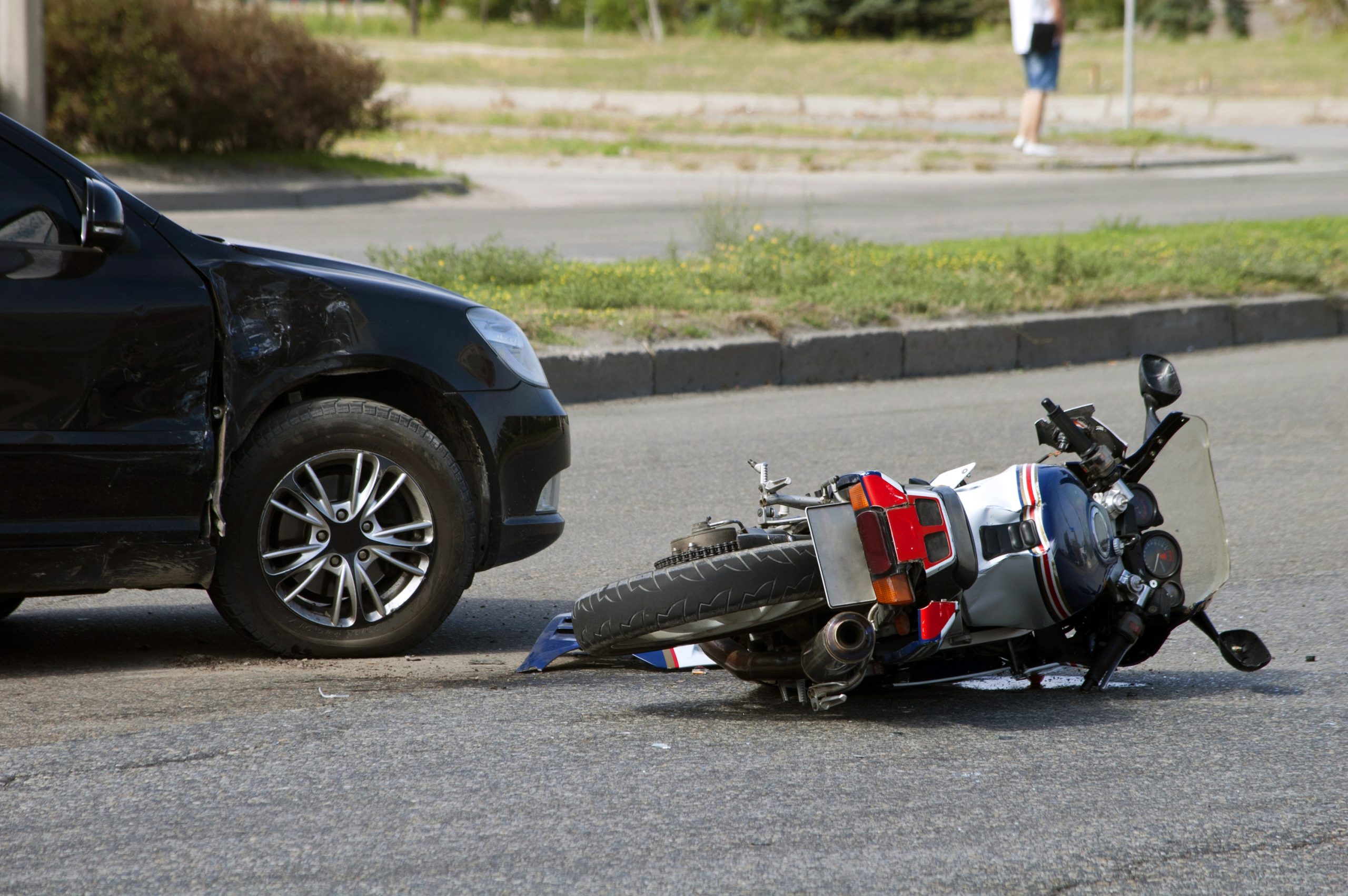 Helmet Laws in Fort Lauderdale
Anyone riding a motorcycle must wear a helmet that meets the Federal Motorcycle Vehicle Safety Standard 218, according to the Florida Statutes Chapter 316. There is one exception to this: if you are over 21 and have insurance that provides at least $10,000 in medical benefits for motorcycle-related injuries, you can go without a helmet.
But remember, going helmet-free might give you a sense of freedom, but it also exposes you to greater risk in many motorcycle accident cases. For those under 16 riding a moped, helmets are non-negotiable; you must wear one.
Violating these laws is considered a noncriminal traffic infraction in Florida and is punishable as a nonmoving violation. If your motorcycle crashes, and you are found to be without a helmet (and without the right insurance), you would not be able to hold anyone else accountable for your severe injuries, even if they were also breaking the law.
What to Do if You are Injured in Motorcycle Accidents?
Whether your bike crashed on East Sunrise Boulevard, East Las Olas Boulevard, North Federal Highway (U.S. Route 1), or any other dangerous intersection in Fort Lauderdale, call 911 to report the crash and request an ambulance
Even if you feel okay, some internal injuries, spinal cord injuries, and traumatic brain injuries might not show symptoms right away. Either call the emergency services yourself or have someone else do it. While waiting for help, try to move to a safe area away from traffic if you can. Throughout the process of receiving treatment, be sure to save all the medical records in one accessible place. This will be key in calculating your compensation.
You are legally obligated to report the motorcycle crash to the police if anyone has been injured, died, or there is property damage exceeding $500. If you do not do this and leave the scene, someone might report it as a hit-and-run and you could go to jail for that.
Wait for the officers to come and file a report, which you will need for insurance claims and possibly for legal action later on. Do not forget to get a copy of this report.
If you are in the physical condition to do it, we highly recommend taking plenty of high-quality pictures of the site, your crash injuries, and the vehicles involved. If there are witnesses, get their contact details. In fact, turn your phone recorder on and get their statements while it is still fresh in their memory. Your personal injury lawyer can use this information to clearly establish the other party's negligence and determine who are the real motorcycle accident victims.
Now, you will need to notify your insurance company as well but you would be wise to do so with a motorcycle accident lawyer's guidance. Insurance providers are notorious for twisting words to minimize payouts so avoid talking to them without legal representation.
Do Not Fall Victim to the Bias Against Motorcyclists: Get the Compensation You Deserve with Englander Peebles
If you have sustained injuries in a motorcycle collision or want to file a wrongful death claim in Fort Lauderdale, contact our attorneys at Englander Peebles and maximize your chances of getting the highest possible compensation. Our motorcycle accident lawyers in Fort Lauderdale will investigate, collect evidence, and hold the negligent motorist liable. We recently helped a client in the same situation recover $250,000 even though they were originally offered only a couple of thousand of dollars by the insurance company.
You can reach us at 561-556-6786 or contact us online to schedule a consultation. We do not charge any fee unless we win your motorcycle accident case, so you have nothing to lose and everything to gain.