Fort Lauderdale Apartment Complex Slip-And-Fall Attorneys
Know Your Rights After A Slip-And-Fall Accident In An Apartment Complex
If you live in a Fort Lauderdale apartment complex and you suffer injury in a slip-and-fall, you should know that you have rights. You may be eligible to recover compensation for your medical expenses, wage losses and other losses from the negligent landlord who is legally responsible for the hazard that caused your injuries.
To get started, contact Englander Peebles today. Our personal injury lawyers will begin an immediate investigation of your case, assess your damages and demand maximum compensation for you. Insurance companies know that our firm will not back down from a courtroom battle. Our initial consultations are free, and we will charge you nothing for our services unless we recover compensation for you. Call at 954-500-4878 to make an appointment. We also have an online contact form available for your convenience.
Why Do Slip-And-Falls Happen At Apartment Complexes?
People want to believe that their apartment complex is a hazard-free place. However, many different types of dangerous conditions can exist in these complexes and expose tenants and visitors to the risk of getting hurt in a slip-and-fall accident. Those conditions include:
Parking Lots And Sidewalks
Due to Florida's hot temperatures, sidewalks and parking lots can easily become cracked and broken, which creates a tripping hazard.
Floors
Carpets and rugs in apartments, hallways or lobbies can become torn or frayed. Hardwood or tile floors can also be uneven or damaged. In some apartment complexes, a freshly mopped common area can pose a hazard.
Stairways
Stairs in apartment complexes can be cracked or worn. They may have loose railings, or they may be poorly lit. When tenants and their guests cannot see where they are going, they can easily slip, trip and fall on any obstacle in their way.
Swimming Pools
Many apartment complexes in Fort Lauderdale have centrally located pools for residents and their guests. Unfortunately, loose tiles and other dangerous conditions can be found in these areas.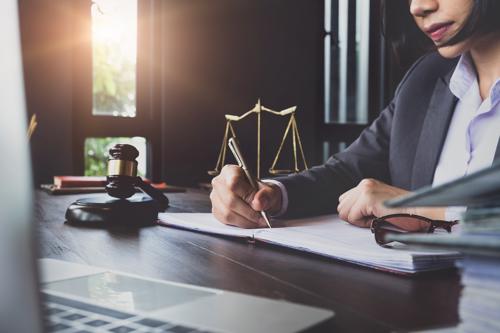 As we explain below, if you are hurt in an apartment complex slip-and-fall, it will be important to investigate the landlord's knowledge of the hazard. For instance, is there a record of complaints that a landlord received about a condition, such as a broken stairway railing? If so, it may support your claim for compensation.
Can You Sue Your Apartment Complex For A Slip-And-Fall?
The landlord or property manager may try to argue that the accident was somehow your fault or that they did not have actual or constructive knowledge of the hazard. Our injury lawyers can help you gather the evidence needed to prove negligence, and if we are unable to secure a fair settlement, we are not afraid to take your case to trial.
It is important that you start the claims process as soon as possible because, over time, important evidence may become unavailable. Also, there are steps you must take early in the claims process to give your case the most favorable chance of success. Our Fort Lauderdale personal injury attorneys can guide you through every stage of filing your claim and help you avoid costly mistakes. Call us today at 954-500-4878 for a free consultation.
Landlord Liability For Fort Lauderdale Apartment Complex Slip-And-Falls
Florida premises liability law governs slip-and-fall accidents in apartment complexes. Under these laws, all property owners must maintain their property in such a manner that it is reasonably safe for visitors to enter. For landlords, this means keeping the premises clean and free from hazards or risks. Landlords must also abide by local health, building and safety codes.
When a landlord learns of a dangerous condition, they must generally repair it in a reasonable amount of time. If a dangerous condition exists but the landlord doesn't know about it, the landlord could still potentially be held liable. You will need to present evidence that the landlord should have known about the dangerous condition. Landlords are responsible for inspecting the property regularly to identify dangerous conditions and fix them in a timely manner.
To prove that a landlord was negligent, you must show that there was a dangerous condition and the landlord failed to correct it. You must also show that the landlord had enough time to fix the problem, or at least enough time to learn about the dangerous condition. For example, if a handrail in the stairway just became loose and caused you to fall, the landlord may possibly avoid liability if they did not have enough time to learn about the problem.
If you are hurt in an apartment complex slip-and-fall, you should make sure to take photos of the hazard that caused your accident. You should also get the names and contact information of any eyewitnesses. It is also a good idea to report the incident to the landlord as early as possible. These steps can play an important role as you pursue full and fair compensation.
Tenant Liability For Apartment Slip-And-Fall Claims In Fort Lauderdale
In some situations, a tenant may be liable for slip-and-fall injuries that occur at an apartment complex. Liability may be based on a slip-and-fall hazard in an area under the tenant's control that the tenant may have created, or which may have existed for such a period of time that the tenant should have fixed it or warned about it.
For example, if a tenant had a leaky pipe in the bathroom that made the floor slippery but didn't report it to the landlord, the tenant could potentially be liable if a guest slipped on that floor and became hurt. If the tenant did report it, and the landlord failed to fix it in a reasonable amount of time, then it is possible that liability would shift to the landlord.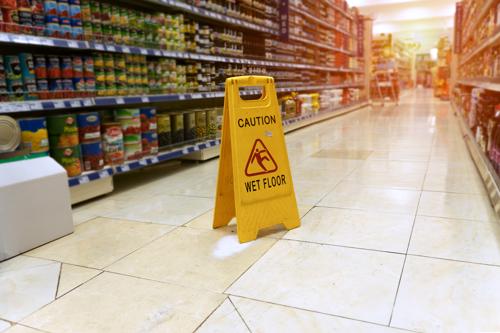 In many cases, the written rental agreement, or lease, will spell out which areas of the apartment complex fall under the control of the landlord or tenant. The lease may also establish the duties of the landlord and tenant when it comes to inspecting, maintaining and repairing the property.
Why Is It Important To Hire An Injury Attorney To Help With Premises Liability Claims?
The laws that govern premises liability claims in Florida are complex, and one small oversight could be all it takes to compromise your case. The personal injury attorneys at Englander Peebles can help you avoid mistakes like accepting a settlement too early, overlooking future damages or noneconomic damages, or missing important deadlines.
Even if it seems obvious that your injuries were caused by the negligence of your landlord or property manager, you will need evidence to show that the liable party had constructive knowledge or actual knowledge of the dangerous condition that caused your injuries and should have fixed it. Proving this may require surveillance footage, eyewitness testimony, records of past complaints about similar issues and/or photos of the hazard that caused your injuries.
A Fort Lauderdale slip-and-fall lawyer from Englander Peebles can gather this evidence so you can focus on your recovery.
Finally, the opposing party is more likely to take your claim seriously if you hire an attorney. Our lawyers can handle settlement negotiations on your behalf and, if necessary, we have the courtroom experience to take your case to trial.
Get Help From Our Experienced Fort Lauderdale Apartment Slip-And-Fall Lawyers
If you have been hurt in a slip-and-fall accident in an apartment complex in Fort Lauderdale, whether you were a tenant or visitor, you may be entitled to compensation. If you believe that the negligence of a landlord or tenant caused your slip-and-fall injuries, contact the slip-and-fall attorneys at Englander Peebles without delay.
We are aggressive advocates for those who have been harmed due to the negligence of others. We have the knowledge and the resources to go toe-to-toe with insurance companies and demand maximum compensation for our clients. We can start work on your case right away and allow you to focus on your health and your family. Contact us today by calling 954-500-4878 or by filling out our online form and learn more in a free consultation.