Businesses Have A Duty To Provide Safe Spaces For Customers
It is easy to take our own personal safety for granted when we are out and about in public. While we are vigilant when we are in unfamiliar areas, we tend to be less vigilant at public shopping areas, sporting events, nightclubs, concerts and other such venues.
Many of these places hire private security personnel, have their own internal security departments or contract with local off-duty law enforcement officers to provide security services, which only encourages us to drop our guard even more. But even with security officers present, negligent and deliberate actions may still occur, resulting in serious injuries to our friends and loved ones.
Were you on private property and injured even though security personnel may have been in the area? You may have a claim for compensation due to the negligent security of the premises. Contact Englander Peebles' Fort Lauderdale negligent security lawyers today for assistance in protecting your legal rights.
Premises Liability And Security
In Florida, a property owner who invites others onto their property for personal or business reasons has a legal obligation to take reasonable steps to protect those who actually accept the invitation and enter the person's property. By way of example, the following property owners owe a duty of care to invitees who come onto their properties:
A co-worker who invites you over for a barbecue
A grocery store or retail establishment that is open to the public for business
A concert hall or nightclub
Banks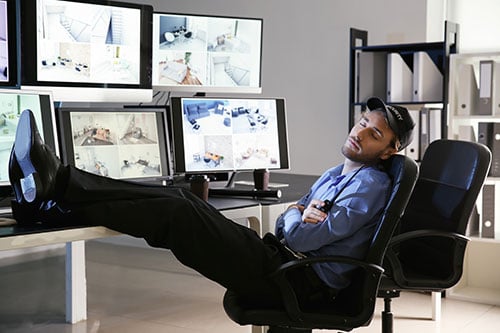 The duty of care that these Broward County property owners owe invitees who come onto the premises is to take reasonable measures to protect invitees from harm that might occur to them. When the property is located in an area known for criminal activity or where there have been instances of violent or disorderly conduct in the past, these reasonable measures can include hiring security personnel.
Just because security guards are hired does not necessarily mean that reasonable measures were in place to protect you. Many times, serious injuries may occur because of the following:
Security personnel were distracted and did not see that you were in need of assistance.
There were too few security personnel available to assist you when you were in distress.
Security officers were not properly trained or equipped to protect invitees like yourself.
Security officers deliberately ignored your cries for help.
Contact Our Fort Lauderdale Negligent Security Lawyers Today
Englander Peebles' South Florida negligent security lawyers are committed to holding property owners accountable for injuries that occur due to their failure to provide reasonable protection for those legally on their property. The sooner you contact Englander Peebles following an injury incident that occurred on someone else's property, the better we are able to help.
Residents of South Florida, including Boynton Beach, Coral Springs and Kendall, can count on our attorneys' knowledge, experience and dedication to help them receive compensation following an injury. Contact Englander Peebles today at 954-500-4878 or by using our online form. We offer a free and confidential initial consultation.