Know Your Options If The Other Party Is Uninsured
When you drive in Florida, you share the road with many uninsured drivers. These are drivers who have no auto insurance to pay for the injuries they cause in car accidents. In fact, the Insurance Research Council reports that 26.7% of Florida drivers are uninsured, the highest percentage in the country.
This is why it is important for drivers in Florida to carry uninsured motorist (UM) coverage. Without UM, you could be left footing the bill for your medical treatment and other expenses after a car accident, even if the other driver was at fault. It is also a good idea to have underinsured motorist (UIM) coverage. This insurance will protect you if an at-fault driver's insurance fails to fully cover your damages.
If you were recently injured in a car accident in Fort Lauderdale, Tamarac, Hollywood or elsewhere in Florida, the uninsured motorist accident lawyers of Englander Peebles can help you explore all your options. Those options may include filing a UM/UIM claim with your own auto insurance company. If the insurance company balks at paying your UM/UIM claim, we will aggressively fight to protect your right to recover all compensation that you are due.
Contact our Fort Lauderdale attorneys today to learn more at 954-500-4878. We have an online contact form available for you as well. We offer free consultations, and we will not charge for our legal services unless we recover compensation for you.
What Is Uninsured Motorist Coverage?
To register your car in Florida, you must carry two types of auto insurance:
Personal Injury Protection (PIP)
Your policy must provide at least $10,000 in PIP coverage. This insurance will cover the medical treatment, lost income and other related costs that you or your household members incur due to an accident. PIP will cover you regardless of who was at fault. However, PIP does not cover future medical expenses, loss of future earning capacity or pain and suffering.
Property Damage Liability (PDL)
Your policy must also provide a minimum of $10,000 in PDL coverage. This insurance will cover the property damage that you cause another driver to sustain in a crash.
However, Florida does not require drivers to carry bodily injury liability (BIL) coverage. This insurance pays for the medical costs, lost wages, and pain and suffering that you cause another driver to suffer in a crash. So, if you get into an auto accident that another driver caused and that driver lacks BIL coverage, you could be left with significant financial losses.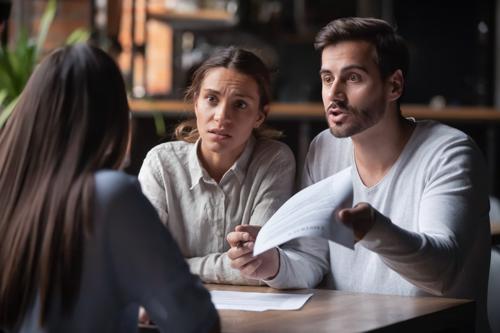 This is why UM coverage is so crucial. UM will essentially cover the damages that the other driver's BIL would have covered if the driver had insurance (up to your UM policy's limits). UIM coverage, on the other hand, will cover the difference between what another driver's BIL covers and the total amount of your damages (again, up to your policy's limits).
Florida law does not mandate that you carry UM. However, if you buy BIL coverage, then the insurance company must also provide you with UM coverage in an amount equal to your BIL coverage unless you reject UM in writing or ask for lesser coverage (typically on a form provided by the insurer). In other words, if you buy BIL coverage, then you can:
Reject UM coverage altogether
Carry UM but on an unstacked rather than a stacked basis
Carry UM, stacked or unstacked, with limits lower than your BIL
A "stacked" UM policy is one that will increase your coverage based on the number of vehicles that your policy covers. For example, let's say you have a stacked UM policy with limits of $25,000 per person and $50,000 per accident (25/50). Your policy covers two vehicles. Under this policy, your UM coverage would be $50,000 per person and $100,000 per accident (50/100). So, even though it may cost slightly more, it is a good idea to carry UM on a stacked basis rather than an unstacked basis.
Can An Uninsured Motorist Claim Be Denied?
Like any insurer, your UM insurance policy carrier makes a profit when it collects more in premium payments than it pays out for claims. As a result, even your own insurance company may challenge your UM claim by:
Disputing Fault
In contrast to a PIP claim, you must prove that the other driver was at fault when you file a UM claim. However, your insurer may claim that you played a role, even a primary role, in causing the accident that resulted in your injuries. If you are found to have contributed to the accident by driving carelessly yourself, you may find that your claim is reduced or even denied as a result. This may require eyewitness testimony as well as testimony from an accident reconstructionist expert or other professionals to refute your insurer's claim that you were at fault.
Disputing The Extent Of Your Injuries
Alternatively, your insurer may claim that your accident did not cause your injuries. Testimony by your treating physician(s) may be necessary in order to combat this challenge.
The insurance company has a legal obligation to act in good faith. The insurer must make fair payments in a timely manner. If the insurance company doesn't pay you according to the terms of your UM policy, you may bring a legal claim in order to collect payment. You may also, in certain circumstances, be able to demand additional amounts to compensate you for the fact that the insurance company didn't fairly honor the policy.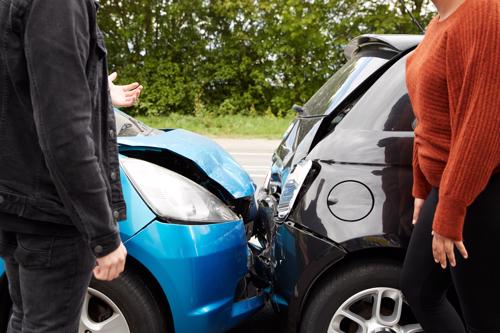 At Englander Peebles, our attorneys can help you determine if the offer you receive from your insurance company is fair. Our attorneys in Fort Lauderdale can also explore whether the insurance company is acting in bad faith and help you pursue the payments that you need and deserve.
Our Lawyers Are Here For You
Our legal team understands how confusing and frustrating it can be to deal with insurance companies after a car accident, even when it is your own insurance company. We can handle every aspect of your case from start to finish and allow you to focus on your health and your family. You can count on us to pursue the maximum amount for you and to be ready to go to trial for you if that's what it takes.
To learn more about how we can help, contact our personal injury lawyers today. We can provide a free consultation at our offices in South Florida. We can also meet at your home, the hospital or any other location that is more convenient for you. Providing exceptional client service is always our top priority. Call us today at 954-500-4878 or send us your contact information via our online form.