There Is Much To Lose When Speeding
Most drivers know that driving too fast increases the risk of collisions and the likelihood that injuries or death will result from a speeding accident, yet an alarming number of motorists make the conscious decision to put others at risk by speeding. If you were injured or lost a loved one in a crash with a driver who was speeding, you may be entitled to compensation. The Fort Lauderdale car accident attorneys at Englander Peebles will evaluate your case for free and help you gather evidence to prove negligence and damages.
Our accident lawyers are compassionate with clients yet relentless and aggressive with insurance companies and defendants. Call us today at 954-500-4878 for a free consultation or contact us via our online form.
How To Prove That The At-Fault Driver Was Speeding
No matter how certain you are that the driver who hit you was speeding, evidence must be shown to convince the court or jury of the driver's misconduct. Our South Florida accident attorneys at Englander Peebles can help you gather this evidence, which may include:
The police report
Surveillance footage of the collision
The vehicle's black box
Eyewitness testimonies
Testimonies from accident reconstruction experts
Photos of skid marks
Photos of property damage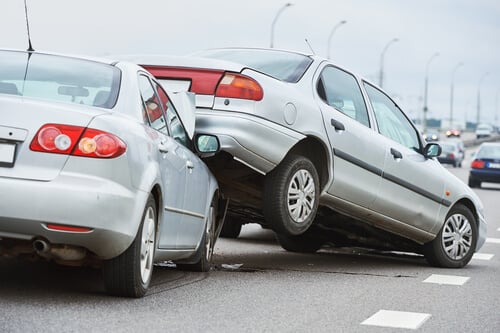 Limits On Punitive Damages Awards In Florida
In the state of Florida, plaintiffs in personal injury cases can pursue punitive damages if the defendant acted with gross negligence or intentional misconduct. When drivers choose to break the speed limit, they are acting without regard for human life and safety, and if they injure another person as a result, the victim may be able to pursue punitive damages, depending on the situation, which often accounts for the largest part of a personal injury settlement.
In most cases, there is a limit on the amount of compensation that a plaintiff can recover in punitive damages, pursuant to Florida Statutes Section 768.73. That limit is typically $500,000 or three times the amount of compensatory damages, whichever is greater.
In certain cases, though, the limit on punitive damages awards is higher or there's no limit at all. If the defendant's wrongful act was motivated by financial gain, the maximum punitive damages award increases to $2 million or four times the amount of compensatory damages, whichever is greater. This, however, is unlikely to apply in speeding-related accident cases since defendants are rarely motivated by financial gain.
If you were hit and injured by a driver who had specific intent to harm you, there is no cap on punitive damages. This, again, is rare in car accident cases but certainly does happen.
Let Us Handle Your Speeding Accident Case
If you were injured in a car accident, it is important that you consult a personal injury lawyer right away. There are strict deadlines you must meet for your claim to be successful, and over time, important evidence that could strengthen your case may disappear or become unavailable.
The lawyers at Englander Peebles have the knowledge and courtroom experience to help you navigate the claims process from start to finish. Call us today at 954-500-4878 or fill out our online contact form to schedule a free initial consultation.