Fort Lauderdale Rideshare Accident Lawyers
If you have been in a rideshare accident, you might wonder who is responsible for the damages or what steps you should take to protect your rights. This page offers a basic understanding of the legal aspects of rideshare accidents in Fort Lauderdale, FL. For more details, you can contact us at Englander Peebles.
Establishing Liability in Rideshare Accidents
The liability of a rideshare accident can be on the rideshare driver, vehicle manufacturer, other motorists, government agencies, or other parties that could have caused the accident. The liability depends on several factors, including the status of the driver at the time of the accident, and who was at fault.
Typically, rideshare drivers are not employees of the companies; they are employed as independent contractors. This reduces the liability of the ridesharing service provider in the accident. This makes it extremely challenging to hold ridesharing companies liable. However, if you get injured in a rideshare accident, you have the right to file a claim with the rideshare company's insurance provider.
Florida requires rideshare companies to carry insurance. If the rideshare driver was awaiting a request, the insurance liability coverage is set for $50,000 per person, $100,000 per accident for bodily injury liability, and $25,000 for property damage liability.
If the rideshare driver got a request for pick up and was on their way to the passenger location, then the policy is $1 million in total liability coverage. The same coverage applies when the driver has a passenger in the vehicle. The insurance coverage limits apply to accidents when the rideshare driver is at fault for the accident.
If the accident happened when the driver was not using the rideshare app, then the driver's personal insurance policy pays for the accident damages.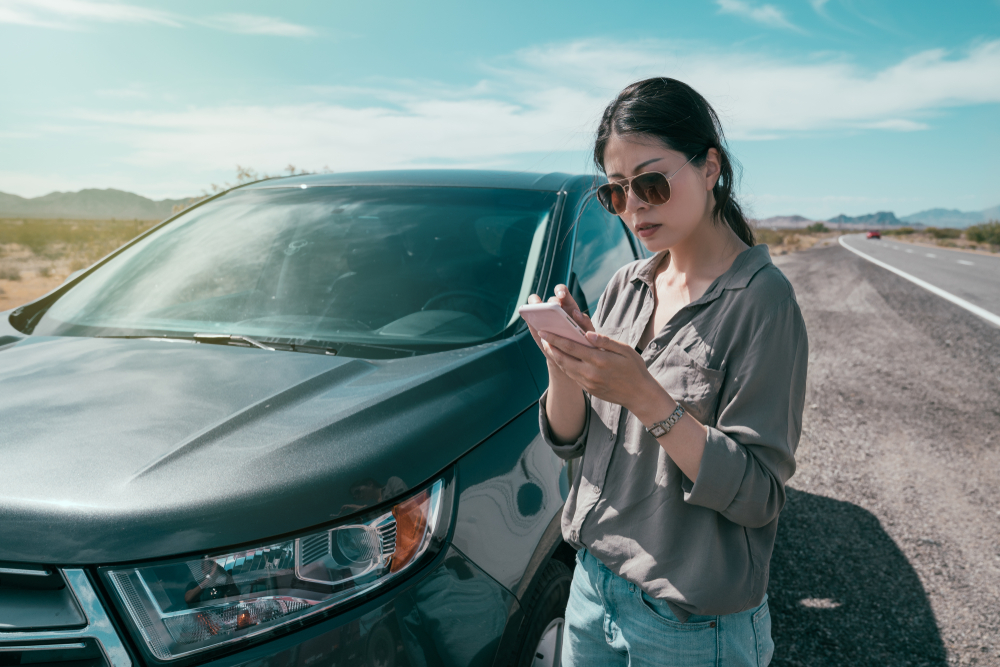 Rideshare Driver And Vehicle Requirements In Florida
Florida law requires rideshare companies to run criminal background and driving record checks for drivers before they are approved to drive. The background check must be conducted every three years. If the driver has a record of serious driving offenses, is registered as a federal sex offender, or has a suspended driver's license or vehicle registration, they would likely not get approved to drive.
There are also requirements for the vehicle used for the ridesharing service. The vehicle must be registered with valid license plates, have at least four doors, and the model year must be 2011 or newer. The vehicle requirements could vary by the city and service provider, so you will have to check for specific requirements.
Compensation Available in Rideshare Accidents in Florida
If you suffered injuries that require medical treatment or property damage, you could seek compensation for these damages. Generally, rideshare accident victims can seek the following types of compensation:
Medical bills
Lost wages or loss of earning potential
Medication
Rehabilitation
Repair or replacement of property damage
Reduced quality of life
Pain and suffering
You will have to provide evidence that your damages were a result of the rideshare accident. your claim could be denied if any of the damages were pre-existing or not a result of the accident. Lack of sufficient proof is a common reason for denial of insurance claims for rideshare accidents.
What to Do After an Accident
There are various reasons for a rideshare accident. No matter how the accident occurred, it is important to follow a few key steps to secure your rights. One of the most important things to do after the accident is to call 911 so that anyone who needs medical attention gets it. In some cases, victims of rideshare accidents will need to be rushed to emergency care so taking timely action can save lives.
If possible, you should photograph the accident scene so you can use that as evidence in your personal injury claim or other type of insurance claim or lawsuit that you want to pursue. Photos of the accident scene, witness statements, and other evidence can help strengthen your case.
Another important step is to call an attorney. Whether you seek to file a claim or not, it is best to consult an attorney to know your legal options. The attorney can assess the facts of the case and guide you on different aspects of the case, including who is liable for the damages and how to recover maximum compensation for the damages.
How Can a Rideshare Accident Lawyer Help?
Our rideshare accident lawyers at Englander Peebles are experienced in handling Lyft, Uber, and other rideshare accident cases in Florida. After reviewing your case, we can guide you on the best method to proceed with your case. We can answer all your questions related to the accident, including how you can maximize your compensation. We can also effectively negotiate with insurance companies on your behalf and help you avoid costly mistakes that can reduce your payout or delay the process. At Englander Peebles, we serve rideshare accident victims across Florida. If you are involved in a rideshare car accident, contact us today to schedule a free consultation.