Pompano Beach Truck Accident Lawyers
A truck crash has the potential to leave you with devastating injuries in a matter of seconds. Beyond coping with serious injuries, you will have a mountain of medical bills and incur financial losses for an accident you didn't cause.
At Englander Peebles, we know how traumatic large truck accidents can be and we are committed to fighting for you. Our experienced truck accident attorneys will explore all options to help you obtain fair financial compensation for your damages. Contact our law firm today to speak with an experienced attorney during a free consultation about your truck accident case.
What Are the Causes Of Truck Accident Cases?
Large trucks greatly outweigh passenger vehicles, and coupled with their massive size, they have the potential to create catastrophic outcomes in an accident. In truck accidents, the most common cause is truck driver error.
Accidents Involving Semi Trucks
In an accident caused by a semi-truck, the driver may have been speeding to get their delivery to the destination on time. Distracted driving could also be a factor, just as in car accidents. Truck drivers must also comply with the federal regulations of the Federal Motor Carriers Safety Administration (FMCSA), which forbids truckers from driving more than 11 hours at a time.
When Other Parties Are To Blame
While most of the time, the truck driver's actions are the reason for a truck accident, other parties can be to blame. The trucking company could have been negligent in maintaining the fleet or a third party at the warehouse could have improperly loaded the cargo into the truck.
Whatever the cause behind your accident, a truck accident attorney from our legal team will work tirelessly to determine the liable party and fight for you.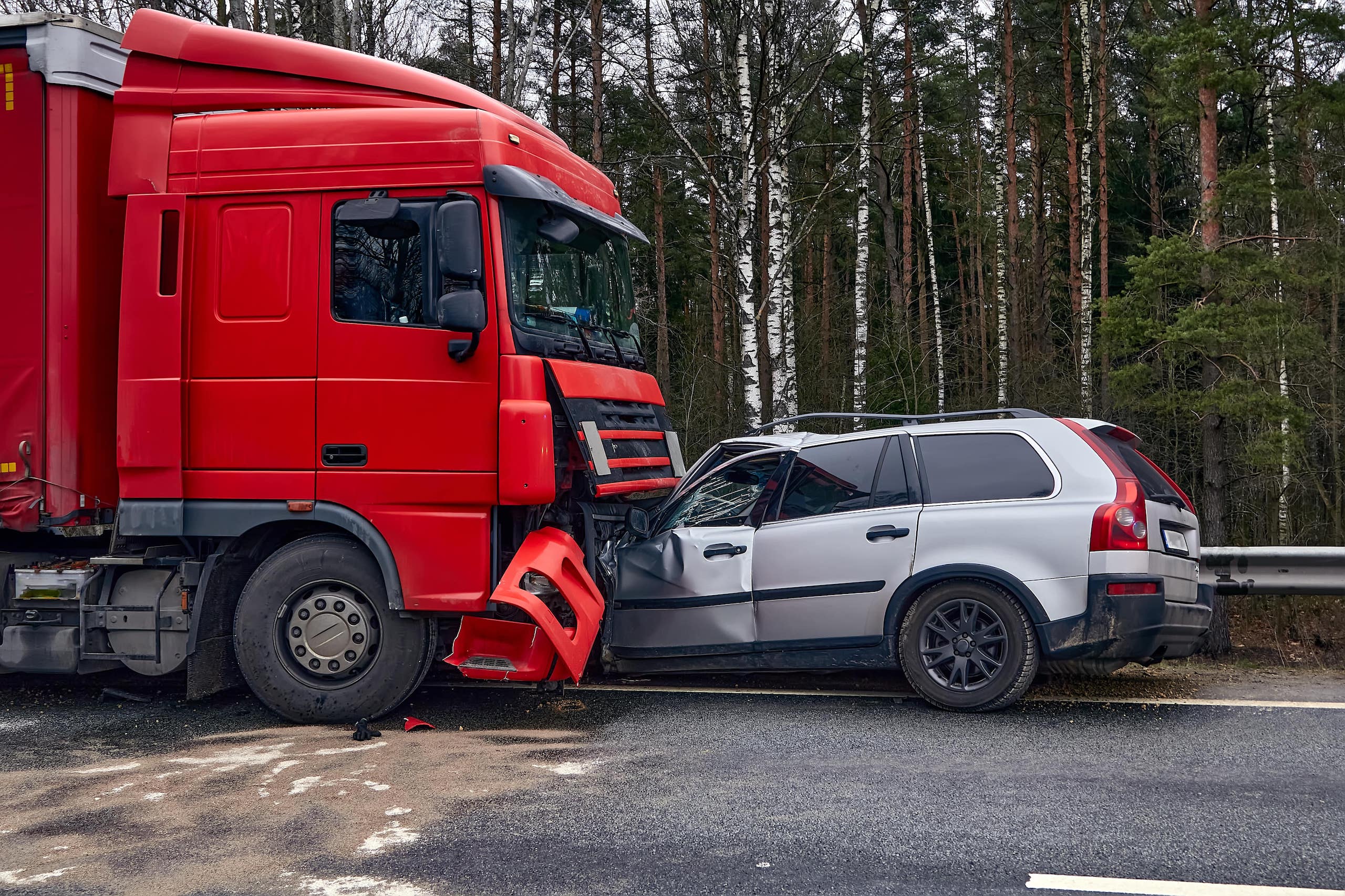 Who Is Liable in Your Truck Accident Claim in Pompano Beach?
After a car accident, you may know the steps to take afterward to cover your injuries and property loss. However, with a truck accident lawyer, you will have someone working to hold the liable parties responsible for your injuries and other damages.
Since a truck accident typically involves more than one liable party, it can easily become confusing. You'll want to call 911 to get Pompano Beach police officers on the scene so they can make a police report, which details their observations.
Accident Report For The Claim
Even with that report, you will want a truck accident lawyer to help you determine all liable parties in the crash and explore all your legal options. In some cases, it may be the truck driver and their insurance company. The trucking company or another party loading the cargo may also be to blame for neglecting highway safety protocols. Rest assured that a truck accident lawyer from our team will investigate and protect your legal rights.
What Does Negligence Look Like in Pompano Beach Truck Accidents?
In order to recover compensation for your medical expenses, property damage, and other financial losses caused by trucking companies and their drivers, it all comes down to negligence. As the severely injured party, you must prove that the other party was negligent in their actions, breaching the duty of care they should have had while driving.
Breach of Duty of Care
When that breach causes injuries and damages, they can be held liable for their negligence. Working with a Pompano Beach truck accidents lawyer at Englander Peebles ensures that proper legal procedures will be followed to identify all negligent parties in your truck accident claim.
Investigating The Accident
This could be the trucking company employing drivers who are either unqualified or poorly trained. It could also be the truck driver for driving while texting, eating, or not paying attention to the road in other ways. Liable parties may be identified through failure to maintain the fleet, driving beyond the maximum permitted service hours, reckless driving, or overloading cargo.
Why You Need Truck Accident Attorneys for Your Truck Collision Case
When you're in an accident with a truck, it is far more challenging to recover compensation. Hiring a lawyer who has worked on these types of personal injury cases means you'll have someone on your side who understands federal trucking laws and how to investigate the crash.
The injury attorneys at Englander Peebles will compile evidence while working with accident and medical experts to show the extent of your injuries and damages. We will stand up for you against the trucking entity, their insurer, and their attorney to fight for what's fair on your behalf.
Serious injuries like those from an accident with a truck mean that you need to get serious about hiring representation. Turn to our lawyers to get the compassionate legal support you deserve in your time of need.