Pompano Beach Pedestrian Accident Lawyers
Pedestrian accidents can cause serious injuries that last a lifetime. All it takes is a distracted driver to destroy your life in the blink of an eye. You'll be rushed to the hospital and soon wind up in debt, all thanks to a negligent driver.
At Englander Peebles, we know that pedestrian accidents are traumatic events. Our experienced pedestrian accident attorneys are committed to supporting you every step of the way throughout your case. We will help you explore your legal options and fight to recover compensation on your behalf. Contact our Pompano Beach law firm today for a free case evaluation with a pedestrian accident attorney.
What Are the Common Causes of Pedestrian Accidents in Pompano Beach?
Our pedestrian accident lawyers have seen these situations arise time and time again. By far, the most common cause of pedestrian accidents is negligent drivers. Distracted driving happens in most motor vehicle accidents; however, when it happens in a car accident that involves a pedestrian, life-threatening injuries can arise.
Some negligent drivers are busy texting and driving. Others are driving while intoxicated or fatigued. In Pompano Beach, reckless driving is a serious issue for those on the roadways. Speeding, failing to obey traffic signals, and failure to yield the right of way to pedestrians have all been causes of pedestrian accidents.
If you or a loved one were hurt in a pedestrian accident, you should speak to a pedestrian accident lawyer. Someone behaved negligently and caused you serious injury. You deserve to have a pedestrian accident attorney stand up to the insurance companies and fight for the compensation you deserve.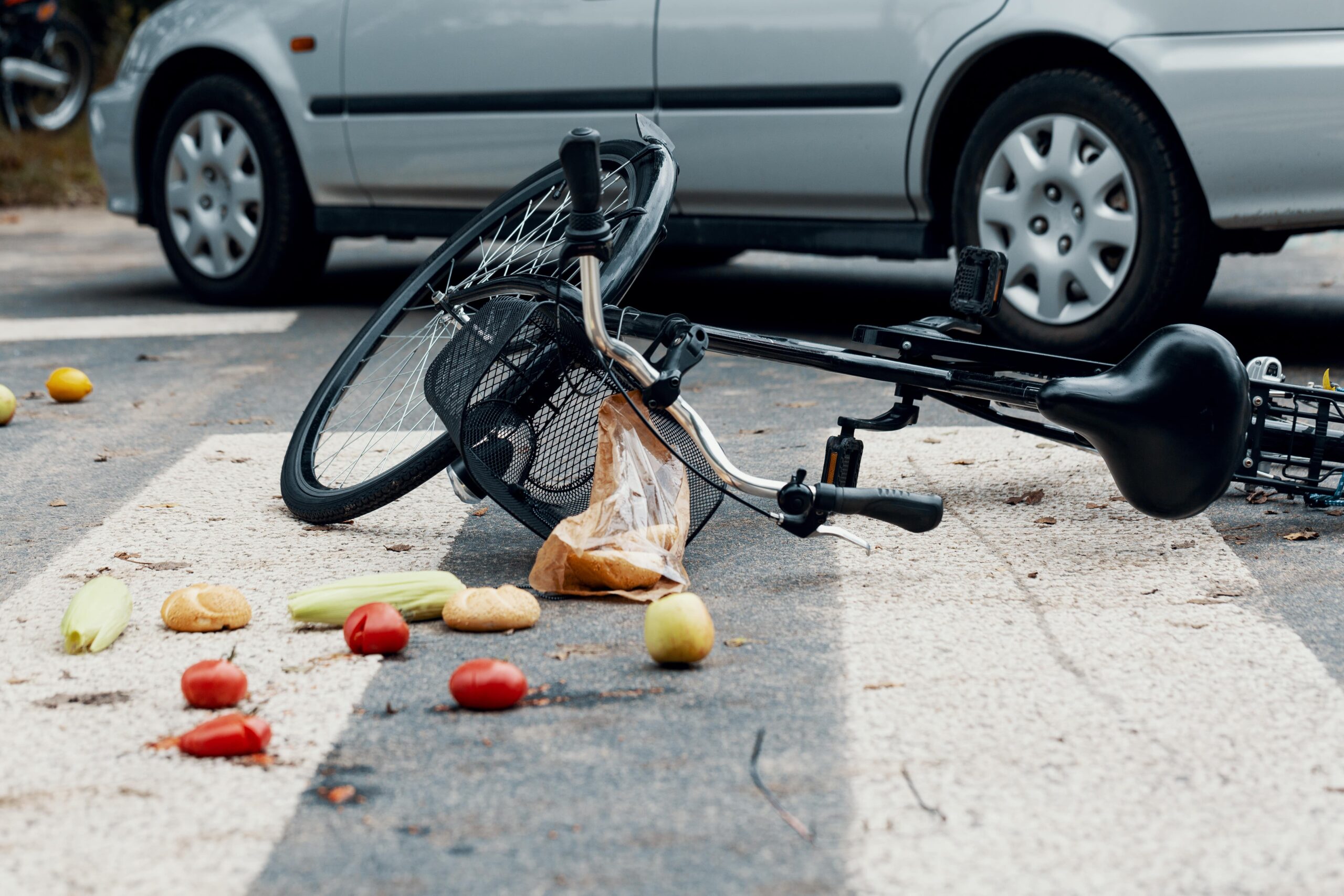 Damages You Can Recover in a Pompano Beach Pedestrian Accident Lawsuit
If you have suffered severe injuries in a pedestrian accident such as a brain injury, internal organ trauma, spinal cord damage, or broken bones, you will have extensive medical bills. Your injuries may leave you with permanent damage, affecting the rest of your life. You may also suffer from emotional distress in the wake of these injuries.
As the victim of a pedestrian accident, you can file a lawsuit to seek damages from the at-fault party. In cases involving pedestrian accidents, you can count on a pedestrian accident lawyer from Englander Peebles to help you recover compensation for your losses.
In pedestrian car accidents, it may be possible for your pedestrian accident lawyer to help you seek compensation for the following:
Current medical bills and future medical expenses
Lost wages
Lost earning potential due to disability
Damaged personal property
Pain and suffering
Emotional distress
Loss of enjoyment of life
Punitive Damages
Depending on how the accident occurred, your pedestrian accident lawyer may be able to pursue punitive damages. These are meant to punish the at-fault party for their gross negligence or intentional misconduct. Most often, punitive damages in pedestrian accidents are awarded to those who drive under the influence or hit-and-run drivers. Punitive damages do not provide an additional monetary award but they can serve to make an example out of negligent drivers on the roads.
Wrongful Death Damages
Sadly, our pedestrian accident attorneys see many motor vehicle accidents that result in pedestrian fatality. If you have lost a loved one in this type of situation, our attorneys will help you file a wrongful death claim. We will hold all liable parties responsible in your wrongful death case and work to seek justice while holding the driver responsible.
Compensation may include:
Funeral and burial expenses
Medical expenses
Lost financial support
Grief and distress
Loss of companionship
Loss of guidance
Loss of protection
Who Is Liable for Your Compensation in a Pedestrian Accident?
In order to receive compensation, all liable parties must be identified. An attorney from our legal team will conduct an investigation to discover who caused the crash and is responsible for your compensation.
The driver who hit you may have been exhibiting negligent behavior such as speeding, driving while intoxicated, or distracted driving. The liable party's insurance company would need to pay for your injuries. It could be the fault of the local government if the road was not in a safe condition or traffic signals were missing.
If the driver was on duty, the company they work for could be a liable party. Even the parts or tires of the vehicle involved could have been defective, making the manufacturer of those items liable.
What to Know About the Statute of Limitations for Pedestrian Accidents
After being injured while you were walking because of a driver who was negligent, the most important thing to do once you receive medical treatment is to file a lawsuit. In Florida, the statute of limitations for this personal injury is two years from the date of your pedestrian accident.
You should be focusing on healing and feeling better rather than becoming more stressed about how you will pay for your household bills along with all the expenses from the accident. This is why you need to contact Englander Peebles for a free consultation today.
Why You Need an Attorney for Your Pedestrian Accident Case
When a driver hits you while you are walking, the situation can be more complex than it seems. You deserve to have unwavering support throughout this legal process from a lawyer who cares about your well-being.
The injury law firm of Englander Peebles will gather the evidence needed to hold all negligent parties accountable for their negligent actions. We will fight for your legal rights and preserve justice to recover what is fair.
Injuries in pedestrian accidents are often life-altering, and can sadly lead to losing someone you love. Don't go into a legal battle without the right protection. Turn to our attorneys for a free case evaluation with the compassionate representation you deserve. We advocate for injury victims in pedestrian accidents and all personal injury cases.