Pompano Beach Car Accident Lawyers
Car accidents in Pompano Beach are a regular occurrence. They often leave behind more than just property damage to the motor vehicles involved. Many times, they leave the victims with serious injuries.
Severe injuries can cost car accident victims a bundle, going far beyond medical bills and lost wages. They may be left in financial ruin after a car accident caused by a negligent driver.
The Pompano Beach car accident lawyers at Englander Peebles know that car accidents can shatter your world. Our law firm advocates for those who suffer injuries in car crashes to help them recover compensation. Contact a Pompano Beach car accident lawyer from our legal team today to discuss your car accident case.
What to Know About No-Fault Insurance in Florida Car Accidents
When you have a car accident claim in South Florida, you must file with your own auto insurance company before you can seek other forms of compensation. Your insurance policy includes coverage for your medical bills and should cover most of your medical expenses and lost wages.
However, a car accident attorney should review your auto accident case for several reasons. Your car accident lawyer will check to see if your insurer is trying to underpay your claims. Additionally, you may have endured extreme pain and suffering, and these damages are often not included in their settlement offer.
There are more damages you may be able to claim in your car accident, depending on whether you have serious injuries. Furthermore, you will need all the help you can get when the at-fault driver does not have insurance coverage, which is sadly something most Pompano Beach residents find out in the aftermath.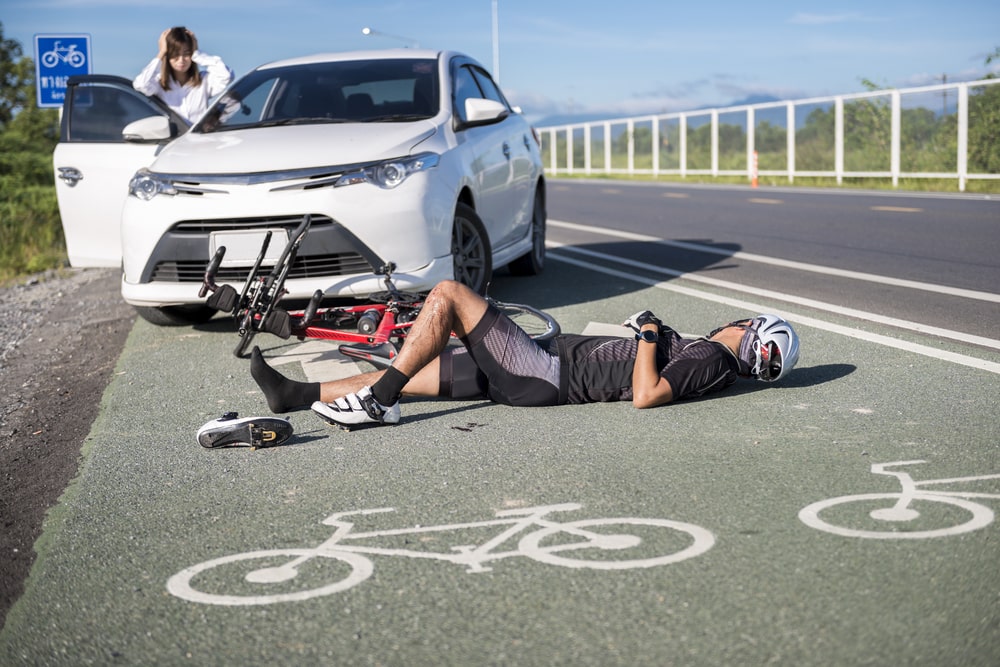 What to Do After Auto Accidents in Pompano Beach
One of the first things you need to do after an auto accident is to receive medical care. Call 911 and they will send emergency services to the accident scene. The police will also create a police report that can serve as evidence, though we recommend that if possible, you try to preserve any evidence using photos and videos.
Using your phone, you can capture images of the damage to the vehicles and the positioning, road conditions, and anything else that may provide physical evidence of what happened. You should also get the contact information for any eyewitnesses who may have seen the accident as it occurred.
Contacting an experienced car accident lawyer is also important when making car accident claims. You or your passengers may have suffered broken bones, neck injuries, or even a traumatic brain injury in the car crash. Let our accident attorneys handle your legal representation to help you get the compensation you deserve for your damages.
Common Types of Auto Accidents in Pompano Beach
Most crashes are caused by distracted driving, speeding, reckless driving, traffic violations, or drunk driving. When someone gets behind the wheel and doesn't pay attention or follow Florida law regarding the rules of the road, different types of crashes can occur:
Rear-End Collisions
A careless, tailgating driver can rear-end your vehicle. Every driver on the road must leave enough space between their vehicle and the car in front of them. If you are hit from behind, you may suffer back injuries, whiplash, or other painful injuries that could require more than the coverage provided by your insurance company.
Head-On Crashes
The substantial damage that comes from head-on crashes can result in a deadly outcome. If you or a family member are lucky enough to survive such an incident, there will be catastrophic injuries that may cause lifelong impacts. Those involved in a head-on collision should not file a car accident claim without the help of a Pompano Beach car accident lawyer. In these cases, it is usually due to someone driving drunk or who has a disregard for human life.
Fender Benders
You might be surprised to learn that you can sustain a costly injury that goes beyond your insurance coverage even in a minor fender bender. You could suffer whiplash or other soft tissue damage even in a parking lot collision.
What Compensation Can You Recover in an Injury Claim for Car Accidents?
In a Pompano Beach car crash, once you go through your insurer, it may become evident that your damages go beyond property damage. You may have injuries that cost more than what your insurance company covers.
With the help of experienced attorneys, you can recover compensation for the financial losses you've sustained in the aftermath. This could be your ambulance ride, hospital stay, surgery, physical therapy, and loss of income from not being able to work.
You can also seek compensation for your non-economic damages that don't have a receipt. Damages like post-traumatic stress disorder, pain and suffering, mental anguish, and loss of enjoyment of life can all be sought with the help of one of our attorneys. If you were an injured victim in a Pompano Beach, Florida auto accident that was not your fault, contact Englander Peebles today to discuss your case.
Why You Need an Attorney After a Pompano Beach Car Crash
With the way insurance policies are structured for the state, it can be frustrating when other drivers cause an accident. You are likely stressed about what will happen next, how you will repair your car, and how you will ever get back to normal after your injuries.
Your injuries may not allow you to go back to the way things were before the crash. It's not fair that you should go into debt because someone else was negligent behind the wheel.
Don't waste any time filing your claim as you only have two years to pursue it before the statute of limitations runs out. The experienced personal injury lawyers at Englander Peebles are ready to fight for what's right on your behalf. Contact our legal team today to speak to an attorney about your case. We offer free initial consultations and a wealth of legal advice about your options.