Pompano Beach Bicycle Accident Lawyers
Florida bicyclists deserve to share the roads with motor vehicles safely. Unfortunately, there are many negligent drivers who do not pay attention to bike lanes or intersections.
Bicycle accidents are more common than they should be in Pompano Beach. Even when a car isn't speeding, it can cause serious injury to bicycle accident victims. At higher speeds, bicycle accident fatalities are often the result.
The bicycle accident lawyers at Englander Peebles know how dangerous these events are, and are committed to providing our legal support every step of the way. Contact our Pompano Beach law firm to speak to a bicycle accident attorney about your case in a free initial consultation.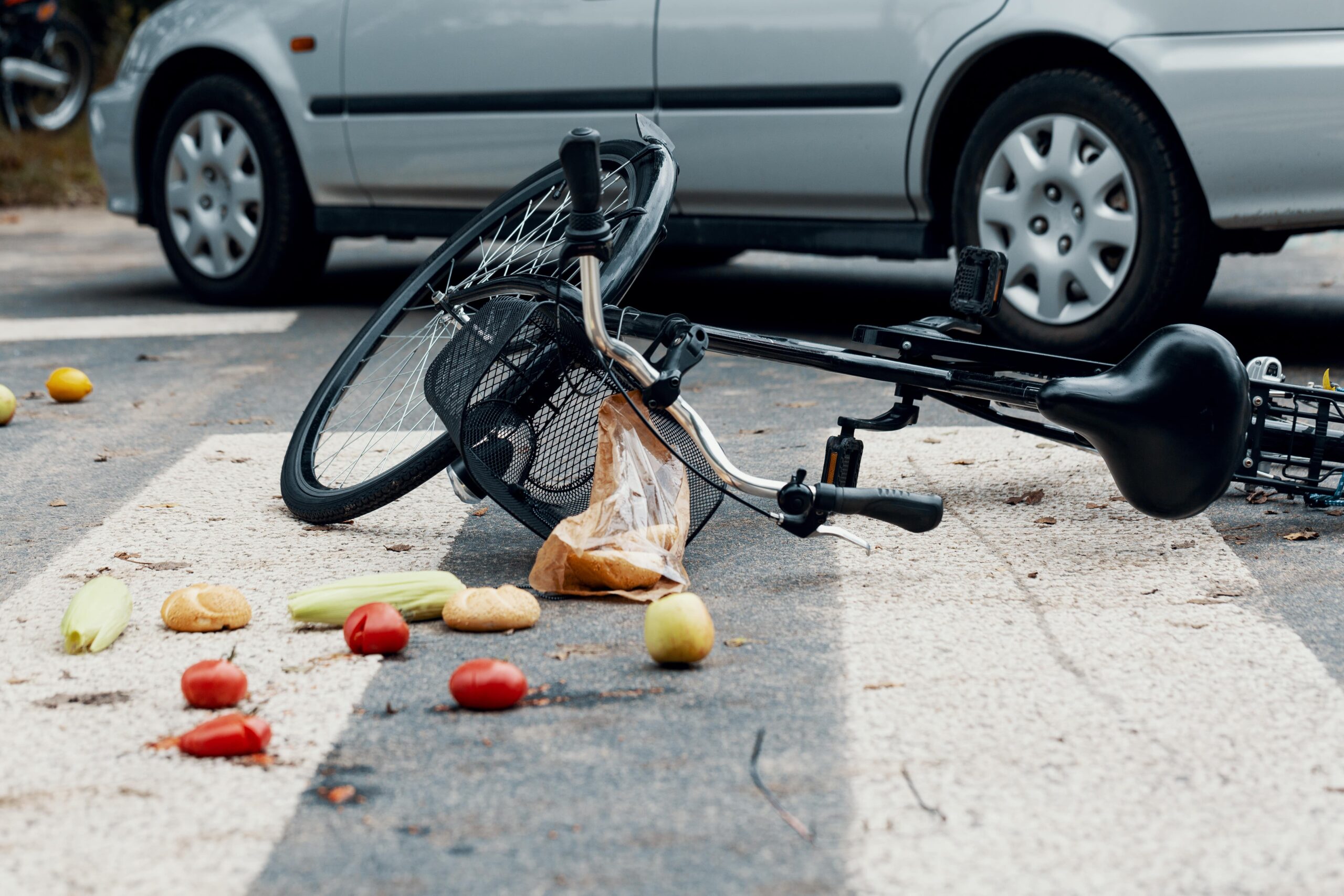 How Do Bicycle Accidents Happen in Pompano Beach?
Bicycle accidents tend to happen due to a lack of caution from those driving motor vehicles. While bicycle riders must be vigilant while they ride, this vigilance isn't always enough to keep them safe.
In most bicycle accident cases, the cause is usually due to a failure of the driver of a motor vehicle to yield to a bicyclist. Even with a bicycle lane, many drivers fail to leave sufficient space for bicyclists on the side of the road, which can lead to accidents.
Distracted driving is another factor in bicycle accidents and other types of crashes. Whether drivers are distracted or not, failure to obey traffic lights, traffic signals, or follow the rules of the road can also contribute to a bicycle accident.
Likewise, bicyclists must be aware of their rights to road usage. If there is a bike lane available, they must use it or stay as close to the right shoulder as they can. Bicycle riders aren't mandated to use the sidewalks, but if they do, they must follow the laws that apply to pedestrian safety.
If you ride a bicycle for pleasure or as a mode of transportation, you have the right to share the road with drivers in cars, trucks, buses, and vans. However, those on bicycles do not have the right of way over other vehicles. You must obey lights at intersections and stop signs and are expected to follow the rules of the road.
While being safe on your bike isn't always a guarantee of avoiding a bicycle accident, it can keep you from being blamed by the insurance company. If you have suffered serious injuries in your bicycle accident, you should speak with a bicycle accident lawyer from Englander Peebles to discuss your case.
What Injuries Commonly Occur in Pompano Beach Bicycle Accidents?
Bicycle accident victims often have traumatic injuries. This is because they are unprotected on a bike. Even if you wear a bicycle helmet, the force and weight of a motor vehicle barreling into you can leave you with head injuries, spinal cord damage, broken bones, or even permanent disfigurement.
The medical bills from having life-threatening injuries treated can become astronomical. This is why it is critical to have a bicycle accident lawyer working to recover compensation on your behalf.
In accidents involving bicycles and cars, most injury victims do not realize the costs involved. You may need emergency surgery to repair a skull fracture or stop internal bleeding. You may need to devote months to physical or speech therapy. You may follow everything a doctor advises for treatment and still have lifelong impacts from the accident, all because someone else couldn't be bothered to pay attention and watch for bike riders on the road.
At Englander Peebles, our bicycle accident lawyers will hold the at-fault driver accountable for their negligent actions and pursue fair compensation for you.
What Compensation Can You Receive in a Bicycle Accident?
If you or a family member sustained injuries from a bicycle accident, you can file a personal injury lawsuit to gain compensation from the at-fault driver of the motor vehicle. This will allow you to receive coverage for the expenses you incurred because their careless actions caused your injuries.
In bicycle accidents, you can receive awards for your medical bills, rehabilitative care to regain mobility, in-home care, and home modifications that are necessary after your injury. You can also receive compensation for lost wages, lost earning potential, and property damage. Additionally, non-economic damages, such as pain and suffering, mental anguish, and post-traumatic stress disorder, may be factored into your claim.
Florida law does not mandate the need for a bicycle accident lawyer. However, you will want one to help you negotiate with the insurance company for a fair settlement amount.
Why You Should Act Quickly When You File a Claim for a Bicycle Accident
Bicycle accidents usually cause significant damage. Immediately after being hit by a motor vehicle on your bike, you should call the police if you can and get medical treatment. The medical records that detail the extent of your injuries and the police report will serve as critical evidence that your bicycle accident lawyer can use to negotiate with the insurance company.
Waiting too long could cause problems when you file a claim. For a personal injury lawsuit in Pompano Beach, the statute of limitations is two years from the date of your bicycle accident. After an accident like this, it is important to rest rather than worry about how you will pay your rent or mortgage, or how you will feed your family. Let a bicycle accident lawyer from Englander Peebles advocate for your legal rights and fight for what is fair.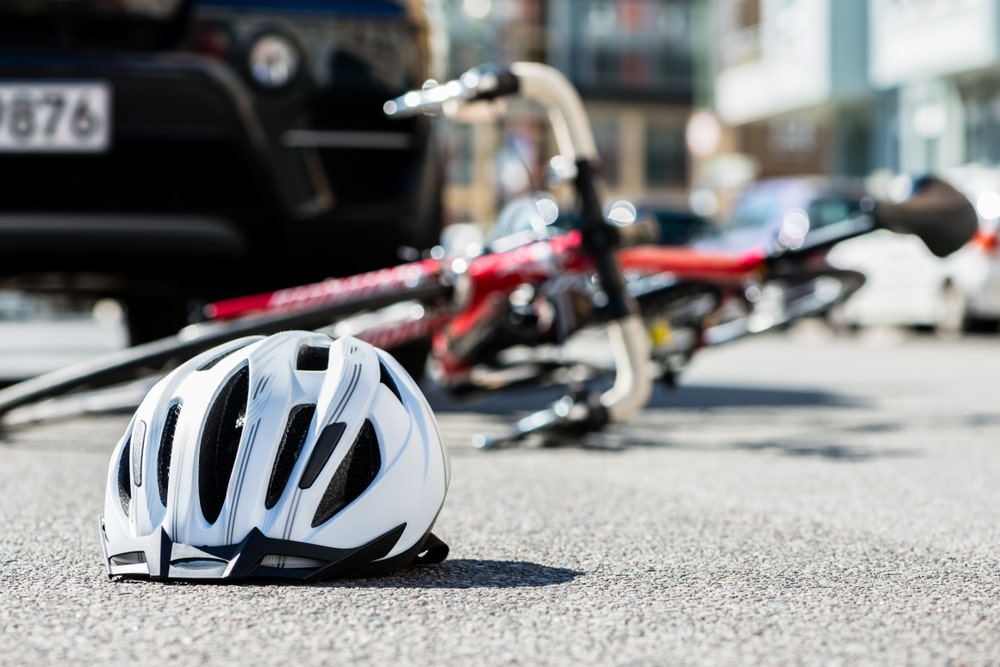 How Pompano Beach Personal Injury Lawyers Can Help
If you or a loved one were in an accident while riding a bicycle, it may seem like it will be easy to get your medical costs and other losses covered. Unfortunately, it doesn't always work that way, and we see victims not getting a sufficient amount to cover damages.
Working with an attorney who has represented accident victims of bicycle crashes ensures that you have someone to support you throughout the legal process. The injury lawyers at Englander Peebles are ready to fight on your behalf. Contact us today for a free consultation to discuss your accident case.