Pompano Beach Personal Injury Lawyers
If you were injured in a Pompano Beach personal injury accident due to someone else's negligence, you have the right to pursue compensation. In personal injury cases such as car accidents, motorcycle accidents, slip and fall accidents, or the wrongful death of a loved one, you should not face things on your own.
The process of a personal injury lawsuit can be lengthy, taking months or even years to complete. It is not uncommon for insurance companies and the attorneys representing defendants to do everything they can to negate the claims of the plaintiff.
If you or a loved one were injured victims because of someone else's carelessness, get the help you need to recover the compensation you deserve with the Pompano Beach personal injury lawyers at Englander Peebles. We have recovered over $10,000,000 for our clients and will work tirelessly to advocate for your legal rights. Contact our law firm today for a free case evaluation and learn more about your options.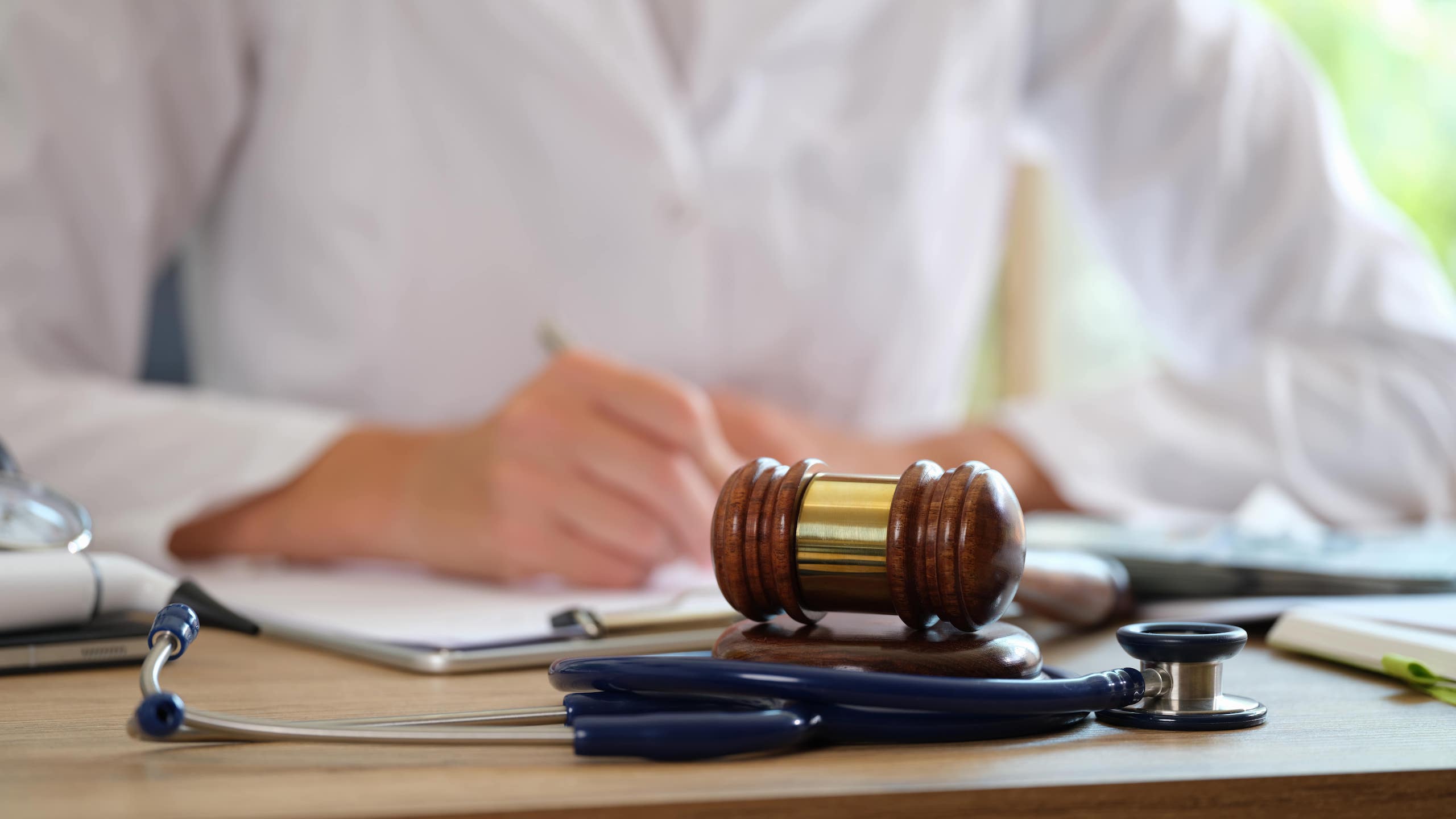 Common Causes Of Pompano Beach Personal Injury Claims
Negligent behavior is behind every personal injury claim. Our attorneys will work to help you recover the compensation you deserve for your injuries, including these types of accidents:
Car Accidents
Car accidents top the list of personal injury claims because they are so common in Pompano Beach. In almost every car crash, the at-fault party is distracted, drunk, speeding, disregarding traffic signals, making illegal lane changes or improper left turns, or engaging in reckless behaviors like tailgating.
If you were in a crash and suffered injuries and property damage, a personal injury lawyer from our legal team will work to protect your best interests and fight for your compensation.
Motorcycle Accidents
Motorcycle riders are often blamed for motorcycle accidents because this mode of transportation is riskier. However, that doesn't mean you deserve to suffer serious injury. The insurance company will often find ways to try to reduce the settlement, even if you were not the one at fault. Let our team pursue justice on your behalf.
Slip and Fall Accidents
A slip and fall might not be as common as a car accident, but this type of personal injury case requires legal representation. A property owner must maintain their premises for the safety of all visitors.
In Pompano Beach, there are many instances where the owners or managers of restaurants, stores, apartment buildings, or even public property do not perform proper maintenance or upkeep. When this happens, you can slip, trip, or fall and get injured.
These personal injury accidents are just a small sampling of what personal injury law firms see every day. No matter how you were hurt by a careless person's actions, you should seek medical treatment and then contact our legal team to help you recover compensation.
What Compensation Can Injured Victims Recover in the Claims Process?
In Florida, you may be able to recover compensation for the following damages in your personal injury case:
Medical Expenses
After receiving medical treatment and attending your medical appointments as part of your injury recovery, you can use your medical records as evidence to show how much the injuries cost you. The damages for medical expenses are one of the most common items listed in a settlement or jury award for personal injury. If you suffered a traumatic brain injury, you may also be able to pursue compensation for your future medical expenses to receive ongoing medical care.
Lost Wages
Even though the insurance company may cover lost wages, it won't be full coverage. You may be out of work for weeks or months, or your injuries may be so severe that you may be permanently disabled. A Pompano Beach personal injury lawyer will fight to get you what's fair.
Property Damage
In a collision, your vehicle may have sustained significant property damage. You can also recover compensation that will allow you to either repair or replace your vehicle.
Pain and Suffering
It is likely that the physical pain you have been through has led to emotional trauma. A personal injury lawyer can show how your injuries have negatively affected your life.
Why You Need a Pompano Beach Personal Injury Attorney
As the victim in a personal injury case, you should be compensated for the costs you've incurred as a result of another person's careless actions. Why should you settle for less than you've incurred in expenses and sink into financial despair?
Whether you were injured in a premises liability incident with a big corporation, an auto accident, or any other type of situation where someone else acted with negligence, act now to recover your compensation. Our attorneys at Englander Peebles are victim-focused, providing a compassionate client-attorney relationship for every Florida personal injury case. Reach out to us today to discover your legal options and let us assist you with your claim.