The Federal Motor Carrier Safety Administration (FMCSA) recently announced that it finished its latest collision fatalities study. The study analyzed large truck crashes up through 2013. The study was conducted as part of the Department of Transportation's Mayor's Challenge for Safer People and Safer Streets, and was intended to help cities make roadways safer.
According to the study, there were 3,806 commercial vehicle crashes across the United States in 2013, which resulted in the deaths of 4,251 people. Of those fatalities, only 739 were occupants of the commercial vehicle involved. The majority – 3,512 fatalities – were individuals in passenger vehicles or motorcyclists. Additionally, there were 338 pedestrians and 78 bicyclists who died in accidents involving commercial vehicles.
If you or a loved one has suffered injuries due to an accident with a commercial truck in Fort Lauderdale or anywhere in Broward, or Miami-Dade, you should immediately contact Englander Peebles for experienced and aggressive representation.
How Can a Truck's Black Box Be Used for Evidence?
When investigating a trucking accident, one of the first things that must be done is ensuring that crucial evidence is preserved. Evidence can include photographs of the scene, the vehicles involved, and the roadway. Additionally, it is crucial that a demand is made to the trucking company to preserve the electronic logging devices in the truck. These electronic logging devices (also known as "black boxes") are digital recorders that preserve data from a vehicle's sensors, including data from a few seconds before the truck crash.
The data that is saved in the "black box" may include: how fast the truck was traveling before the crash, did the truck driver hit his brakes to avoid the crash, as well as whether any other steps were taken by the truck driver immediately before the accident. The "black box" data can be downloaded to help law enforcement and attorneys with determining who is at fault for the collision.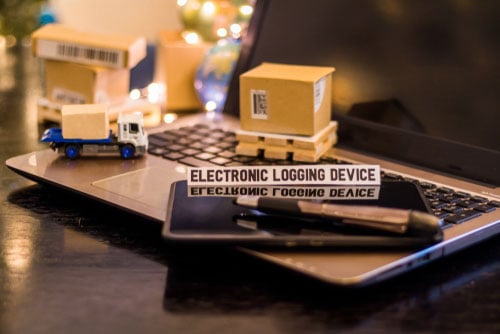 Black boxes can greatly assist individuals who are pursuing personal injury cases against commercial trucking companies. There are many times where there are no witnesses to a crash involving a tractor-trailer. This may cause a situation where each driver blames the other for causing the accident. Many times, this type of situation requires that an accident reconstruction expert be hired.
The accident reconstruction expert can use the data from the black box to digitally recreate the accident so that the cause of the accident can be determined. The data that can be downloaded from the black box may prove to be invaluable to obtaining a recovery for your injuries.
Contact Englander Peebles Today
Englander Peebles can assist you with pursuing a personal injury case against a trucking company, which can be a complex process. We have the experience necessary to help you obtain compensation for your injuries. If you or a loved one has been involved in a trucking accident in South Florida, including Fort Lauderdale, Miami, or Boca Raton, contact Englander Peebles today for a free initial consultation by submitting our online form or by calling (954) 231-1384.