Motorcycle wrecks often result in catastrophic injuries that cost a fortune to treat. Medical bills and lost income can add up quickly, but if your crash was caused by a negligent driver, you should not have to cover these expenses out of your own pocket. The Fort Lauderdale motorcycle accident attorneys at Englander Peebles have the knowledge, resources, and tenacity to help you fight for the compensation for which you are entitled.
With an experienced injury attorney by your side, the insurance company will be more likely to take your claim seriously. Our South Florida accident injury lawyers will help you navigate the claims process from start to finish and avoid costly mistakes. Schedule a free initial consultation today by calling (954) 231-1384.
Let's examine a few qualities you should look for when hiring a Fort Lauderdale motorcycle accident lawyer:
1. Experience Handling Motorcycle Accident Cases
Many law firms handle cases in multiple practice areas including personal injury law, divorce law, criminal law, and others. This isn't a bad thing, but it's important that you find an attorney who has successfully handled cases that are similar to yours. Ask about specific case outcomes in motorcycle accident claims.
2. Honesty Regarding Potential Outcomes of Your Case
You should be skeptical of any attorney who guarantees a particular outcome of your case. The best lawyers will discuss potential outcomes based on the relevant laws and cases they have handled in the past.
3. Likeable Personality
You will be working closely with your Florida motorcycle accident lawyer over the coming weeks and months, so it's important that you find an attorney who makes you feel comfortable. A likeable personality is a good indicator that the attorney cares about your case and is a talented negotiator, both of which are essential for securing the most favorable outcome for your case.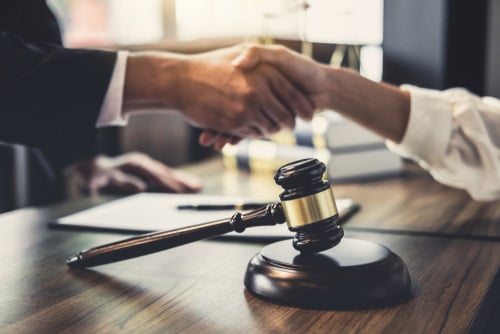 4. Trial Experience
Some attorneys will not be willing to take your case to trial. They might even encourage you to accept a low settlement to resolve your case quickly. This can ultimately lead to financial turmoil if your settlement is not enough to cover future medical bills and other damages. Before you hire an attorney, be sure to ask if he or she has trial experience.
5. Availability
Personal injury lawyers have busy schedules, but your attorney should still be available to address your questions and concerns. This will make the claims process far less stressful, and it will give you peace of mind knowing that your lawyer is giving you the personalized attention that you deserve.
Discuss Your Case with a Fort Lauderdale Motorcycle Accident Lawyer Today!
The South Florida motorcycle accident attorneys at Englander Peebles are dedicated to providing skilled and aggressive representation. Call us today at (954) 231-1384 to schedule a free initial consultation.